We have built many Earthships around the world, here are some of the houses we constructed for people who wanted to have a life more in tune with the environment... Here are only a few of our latest projects, but you can also see more pictures in our Gallery.
COLONIA DEL SACRAMENTO, URUGUAY
February 2019: We went to Uruguay one month to build a four unit eco hotel in Colonia Del Sacramento, a gorgeous town in Uruguay. We built one of the newest Earthship model with concrete vaulted roof. The build welcomed 80 students from all over the World, and we gave classes in Spanish and English.
TOKUSHIMA, Japan 2018
In November, we achieved a beautiful new model of Earthship in Japan during our first Academy in Asia! Here are some picture of the building we have completed with our talented students in just one month!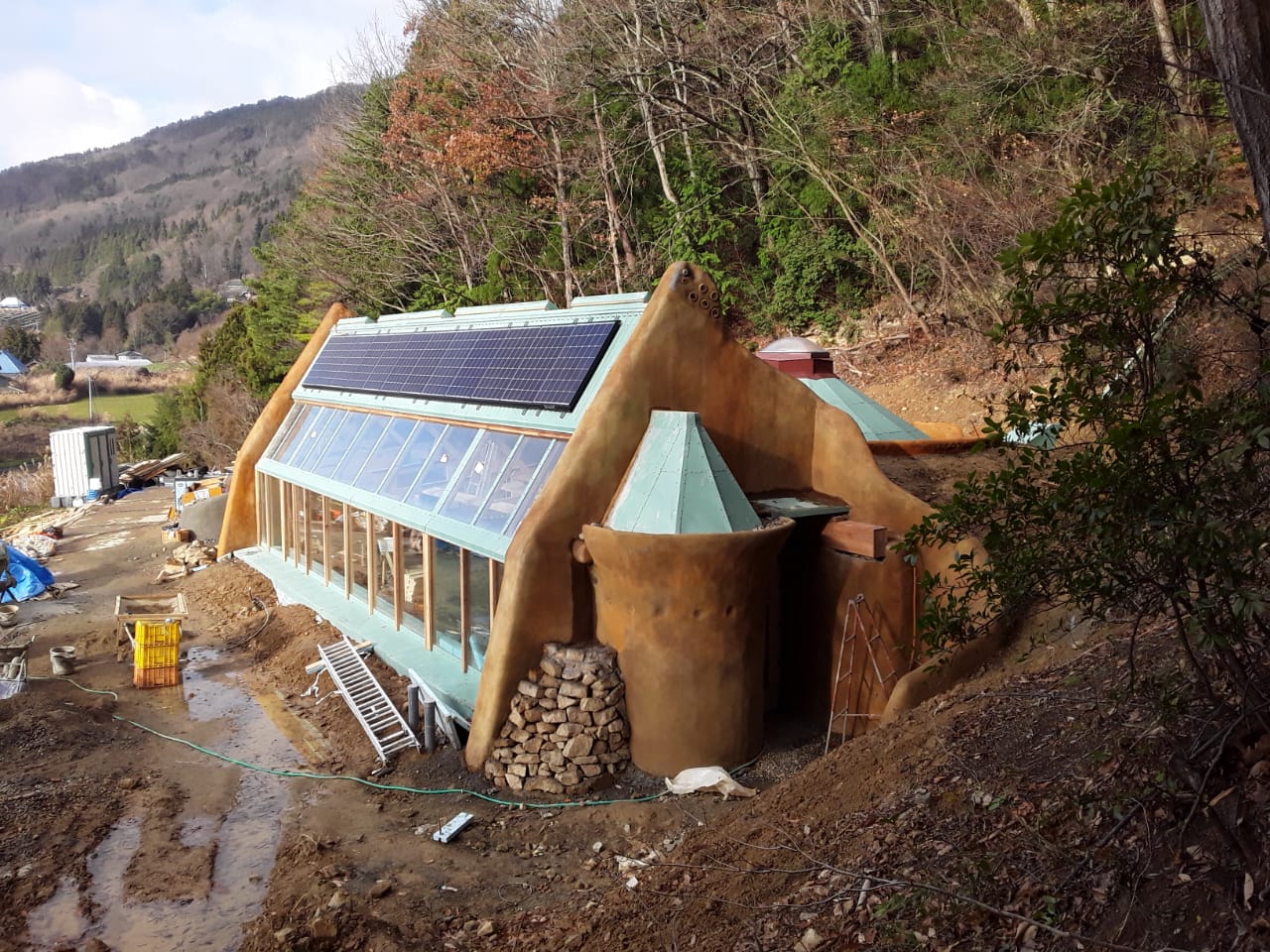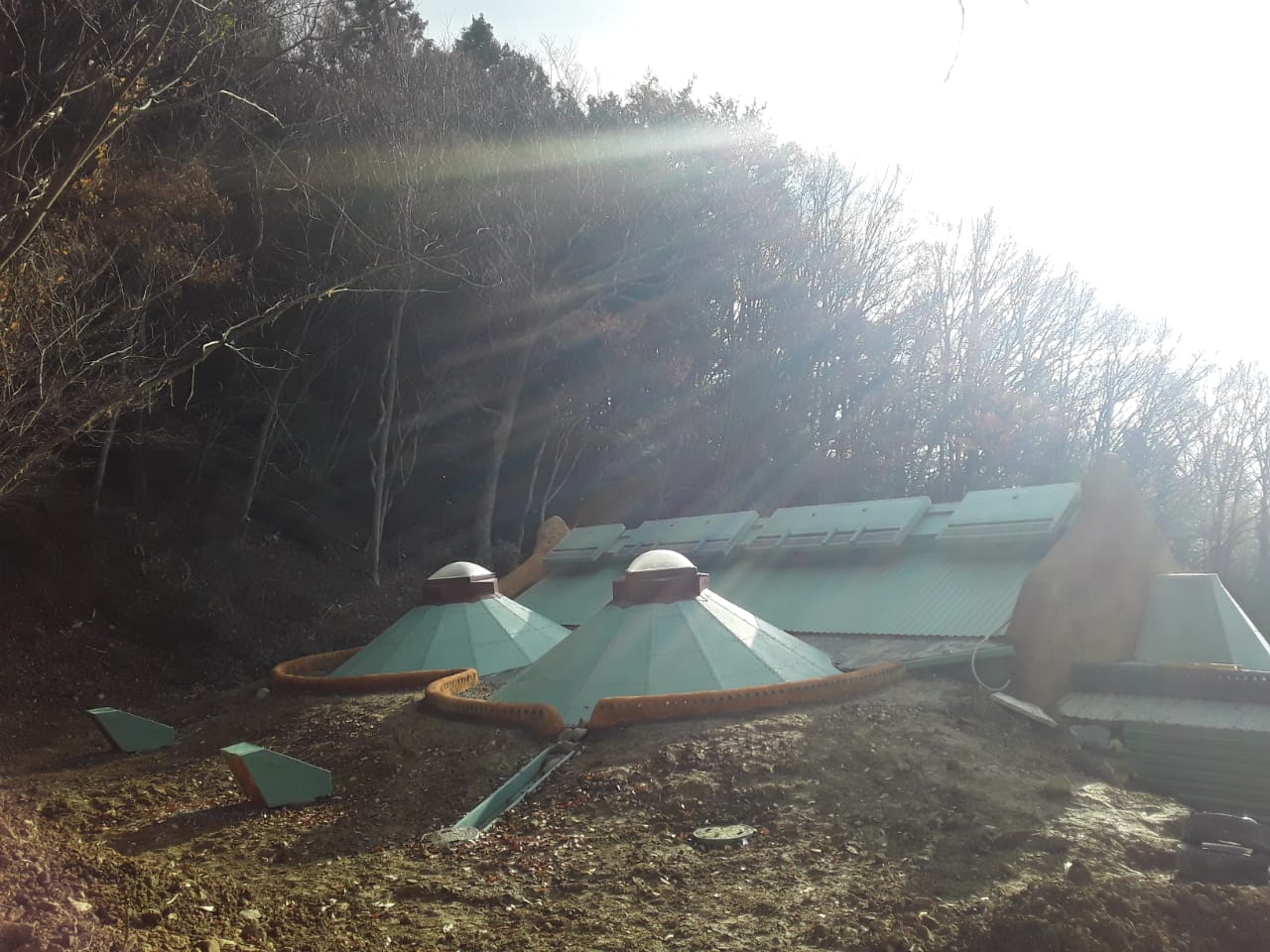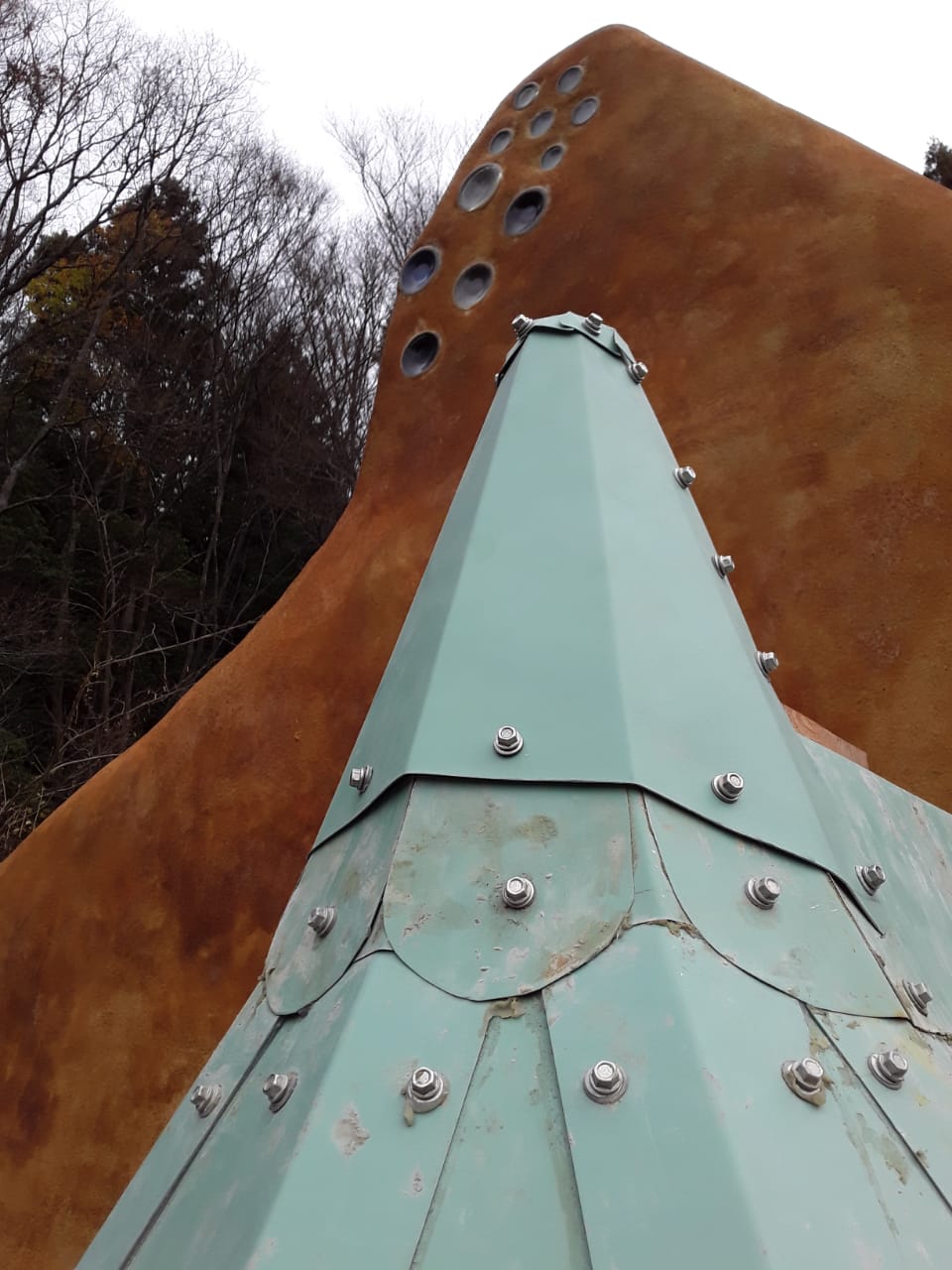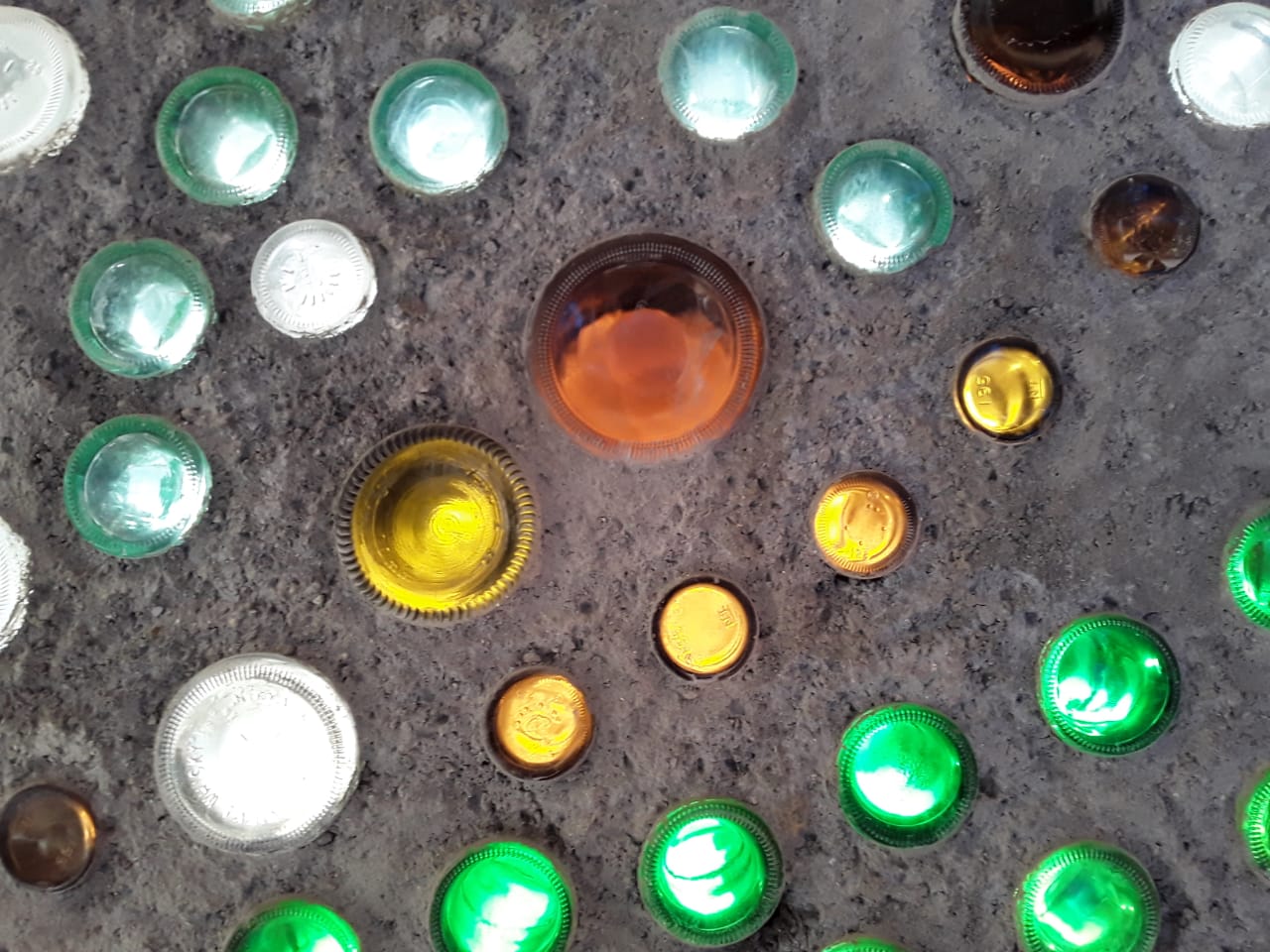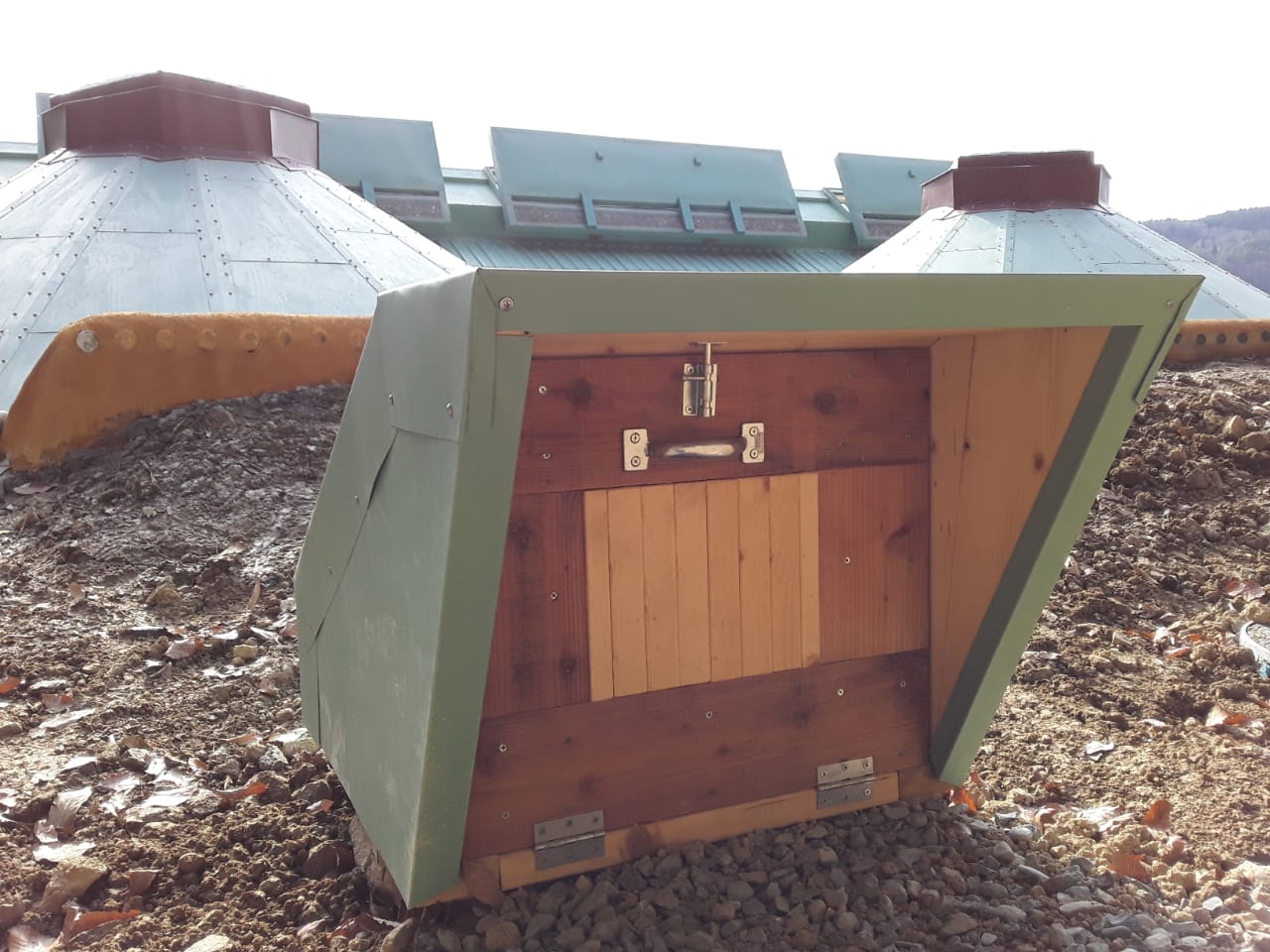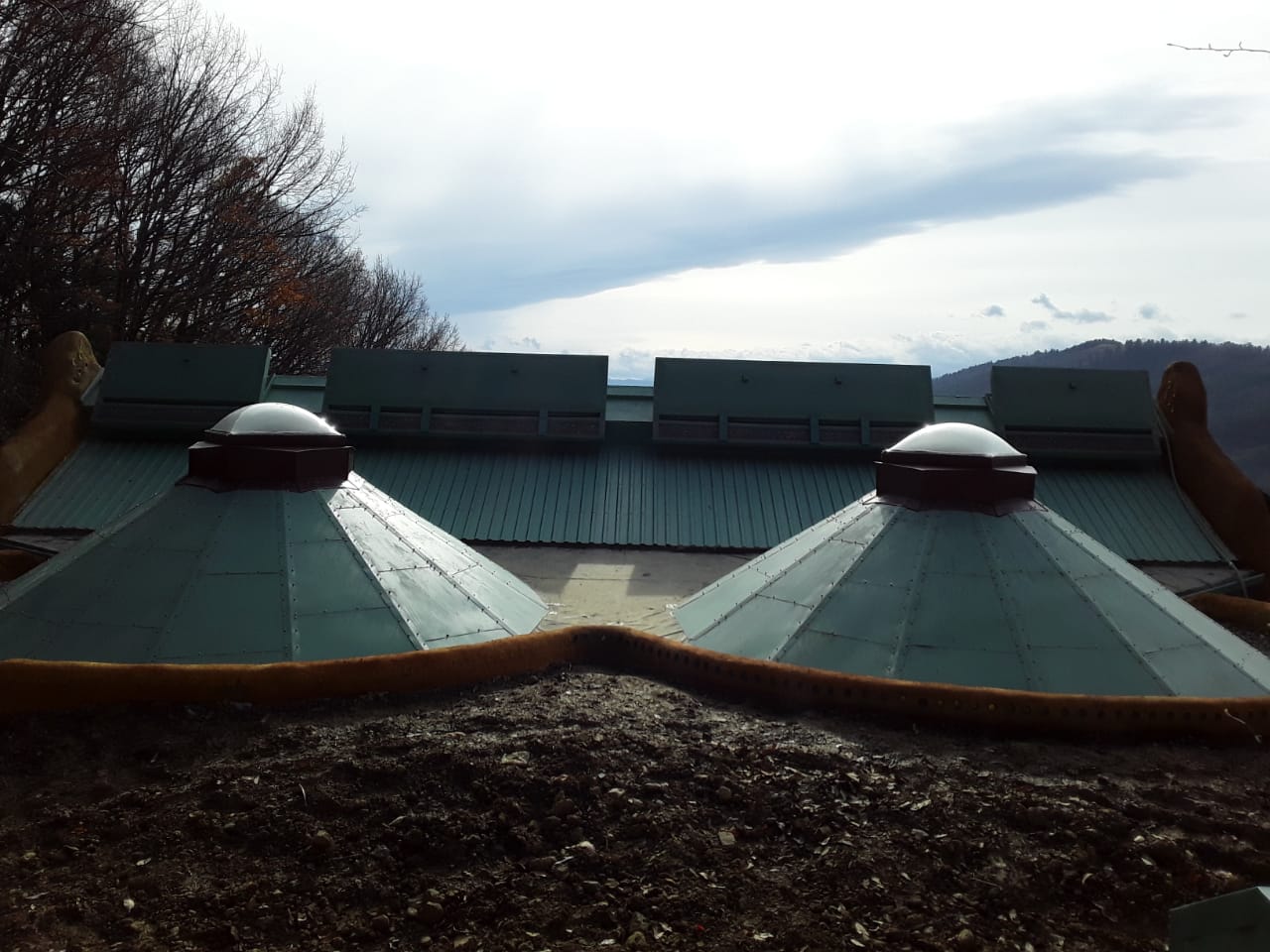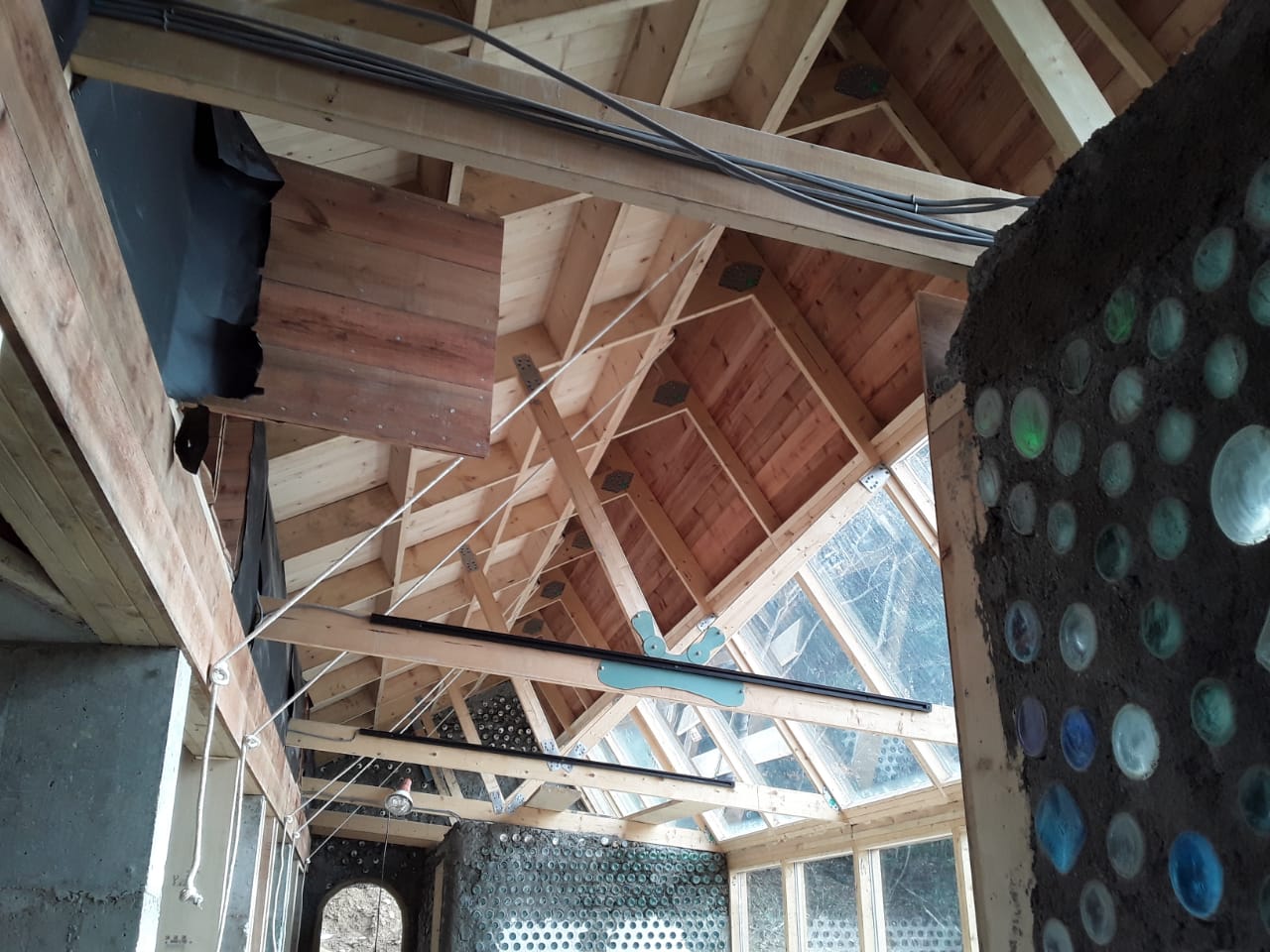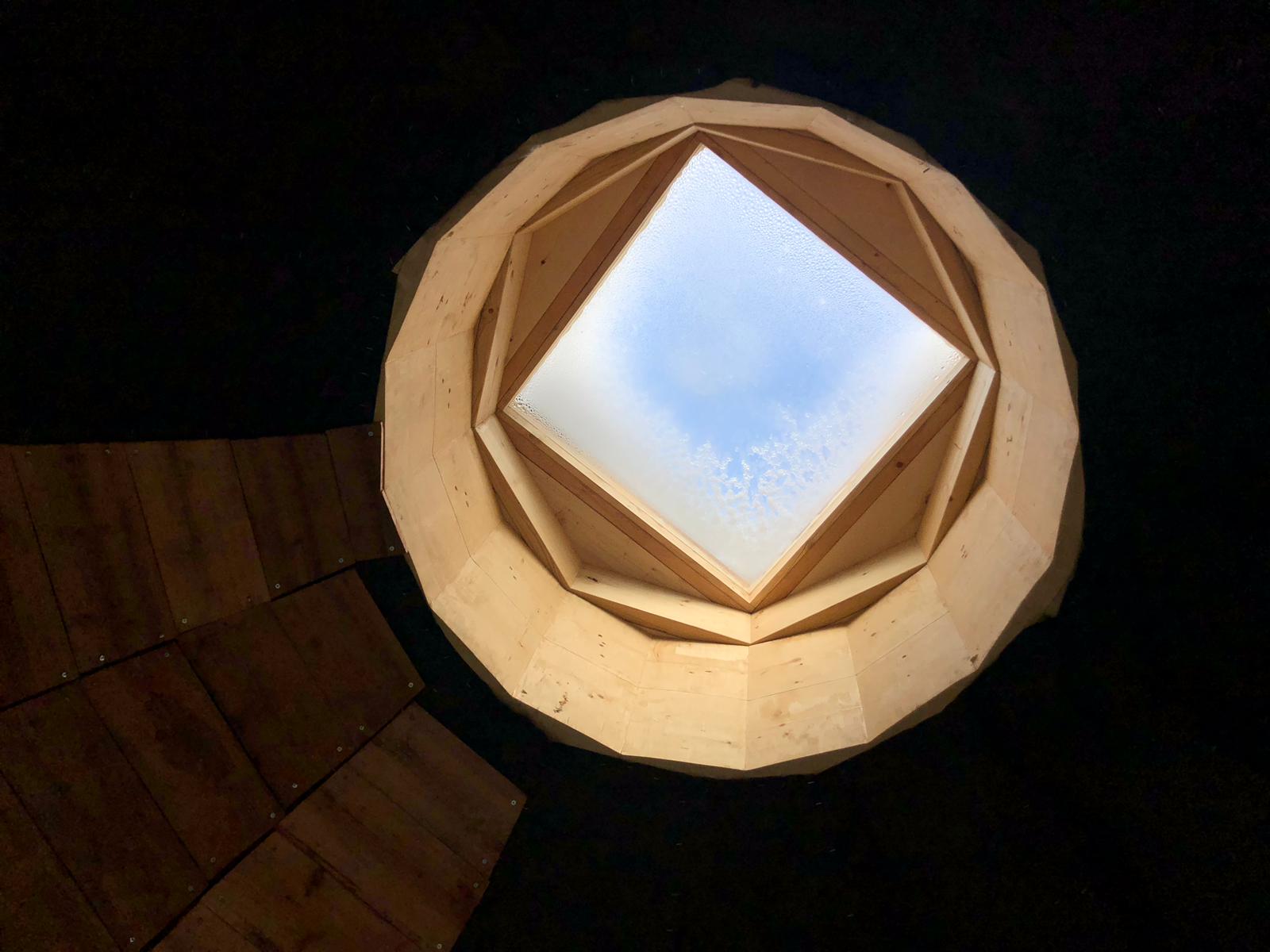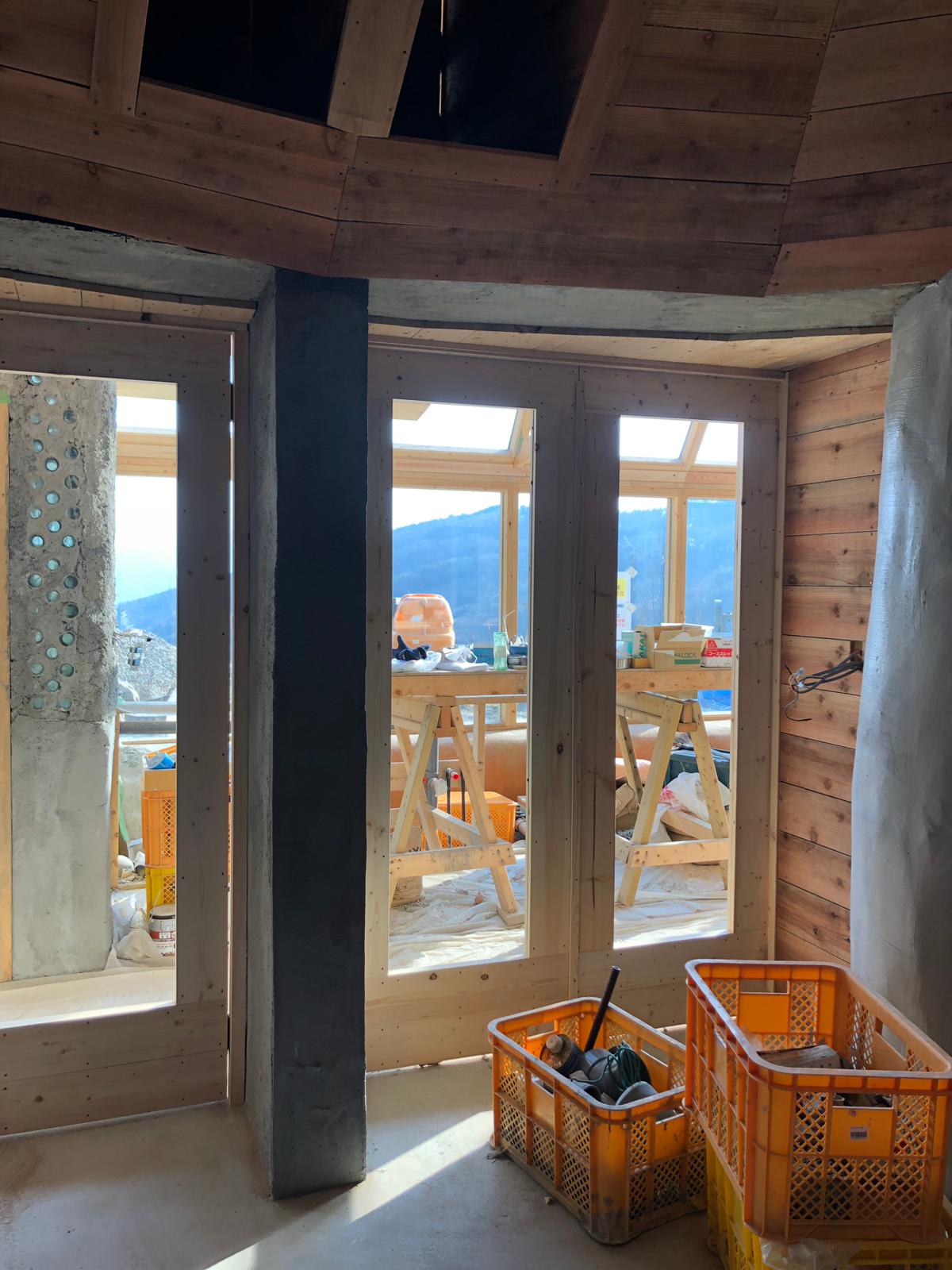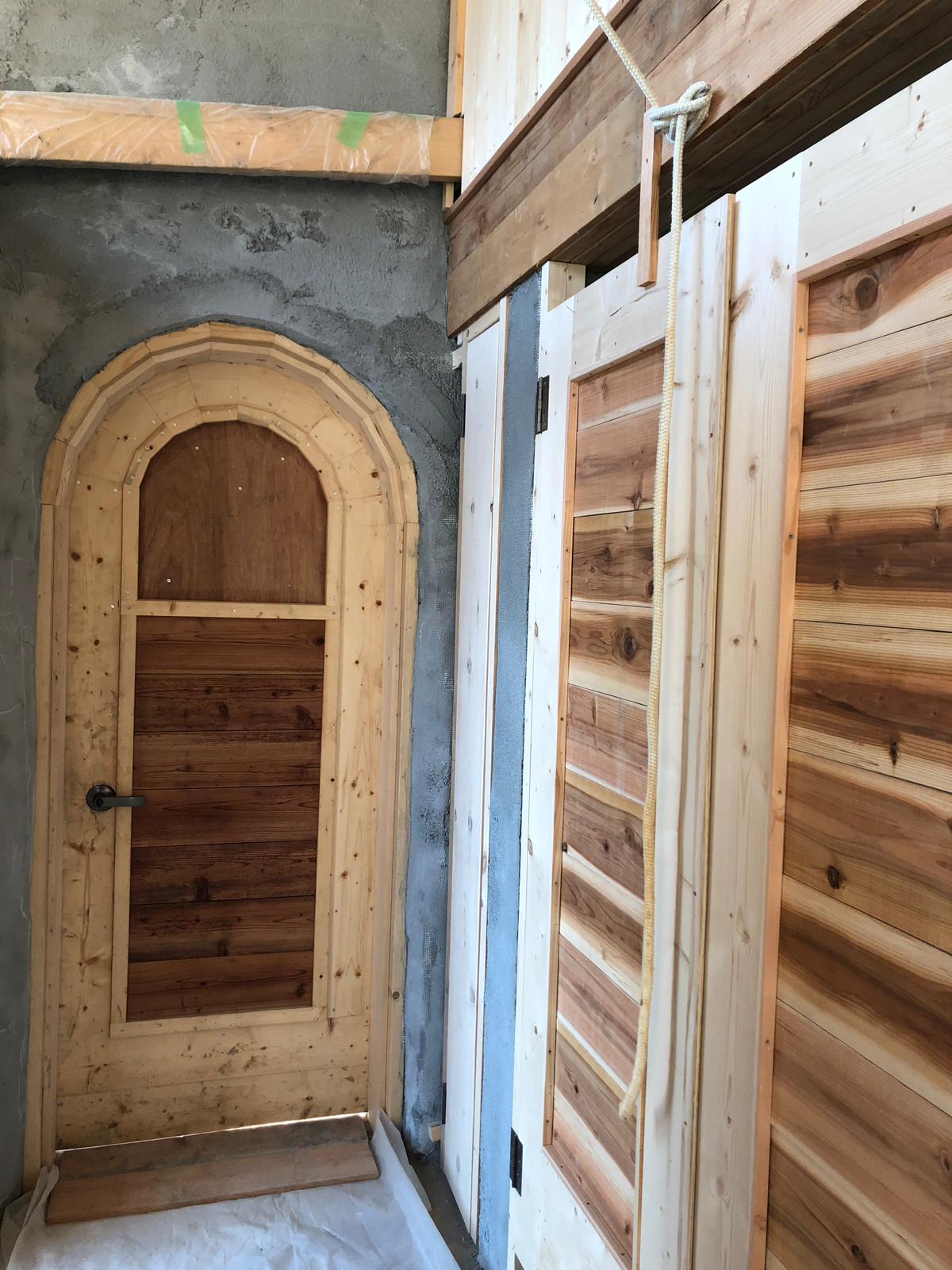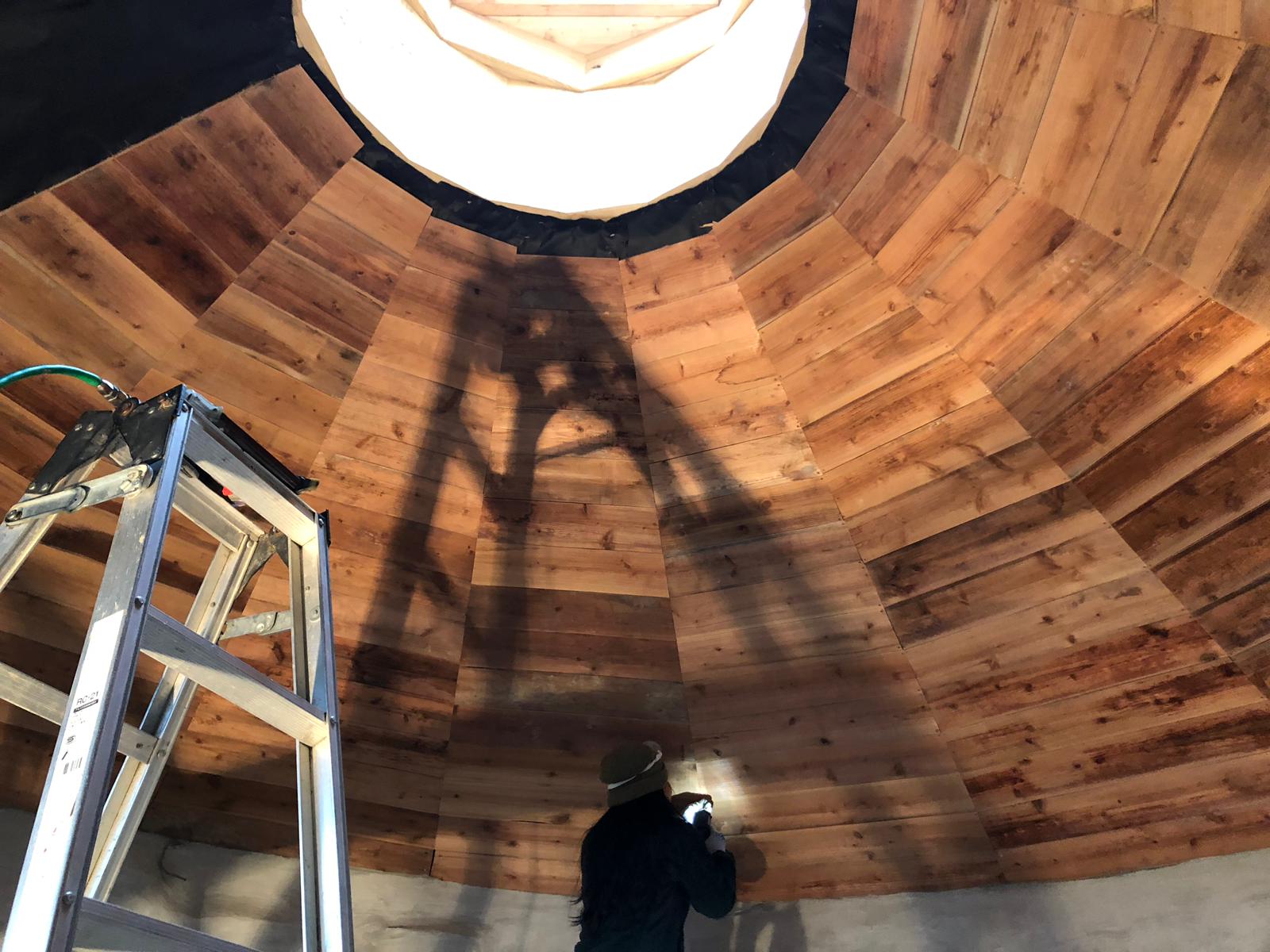 MAR CHIQUITA, Argentina 2018
In February, we built the first self sufficient and sustainable public school of Argentina..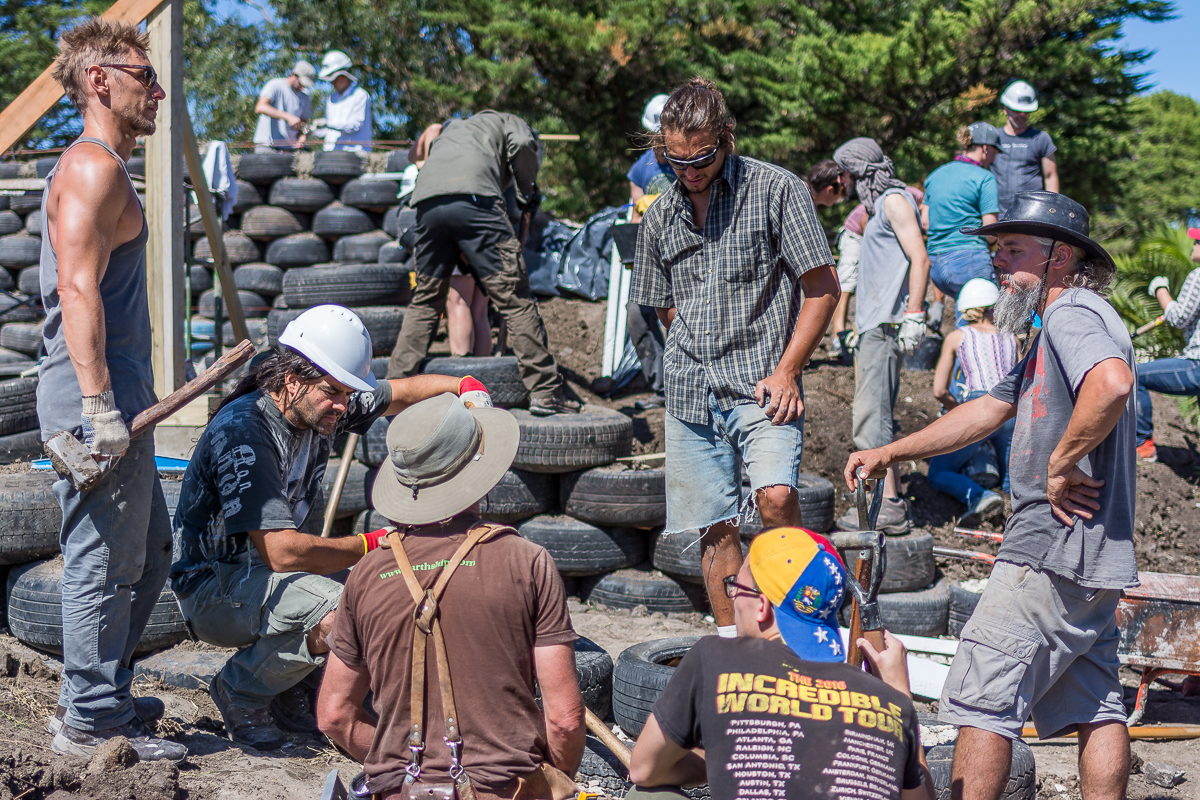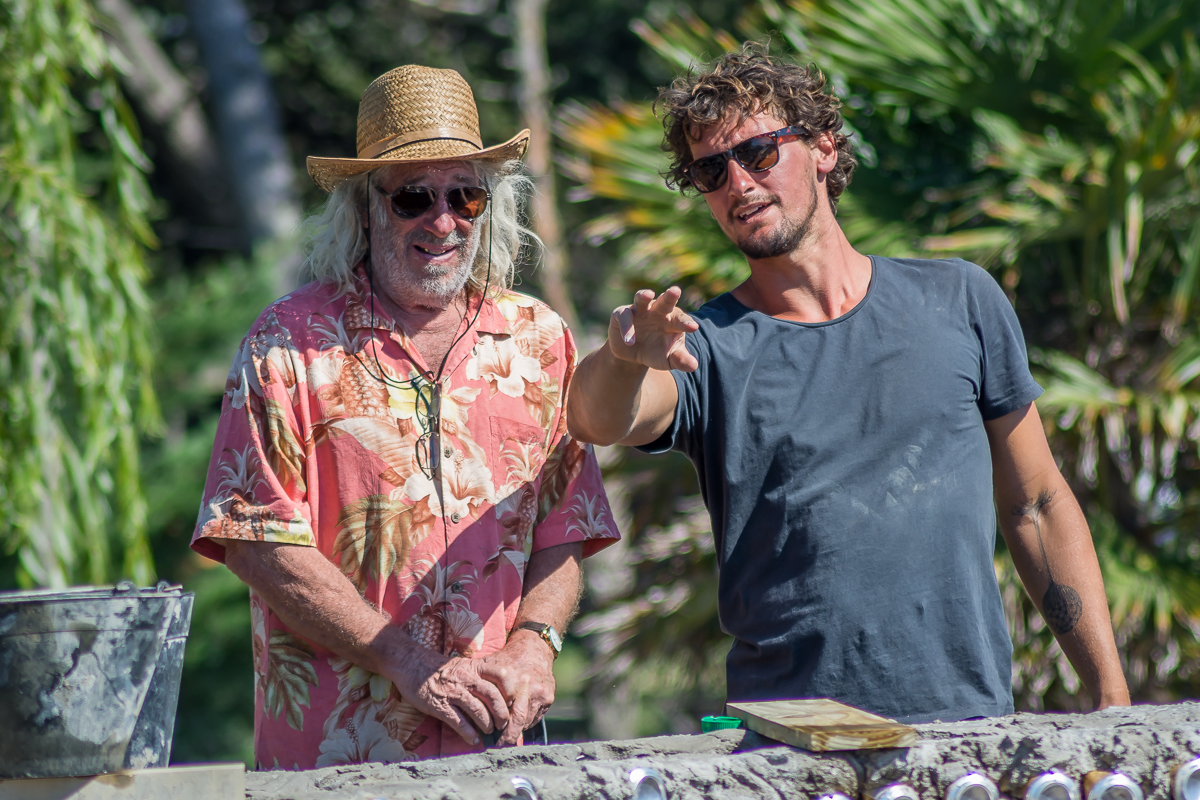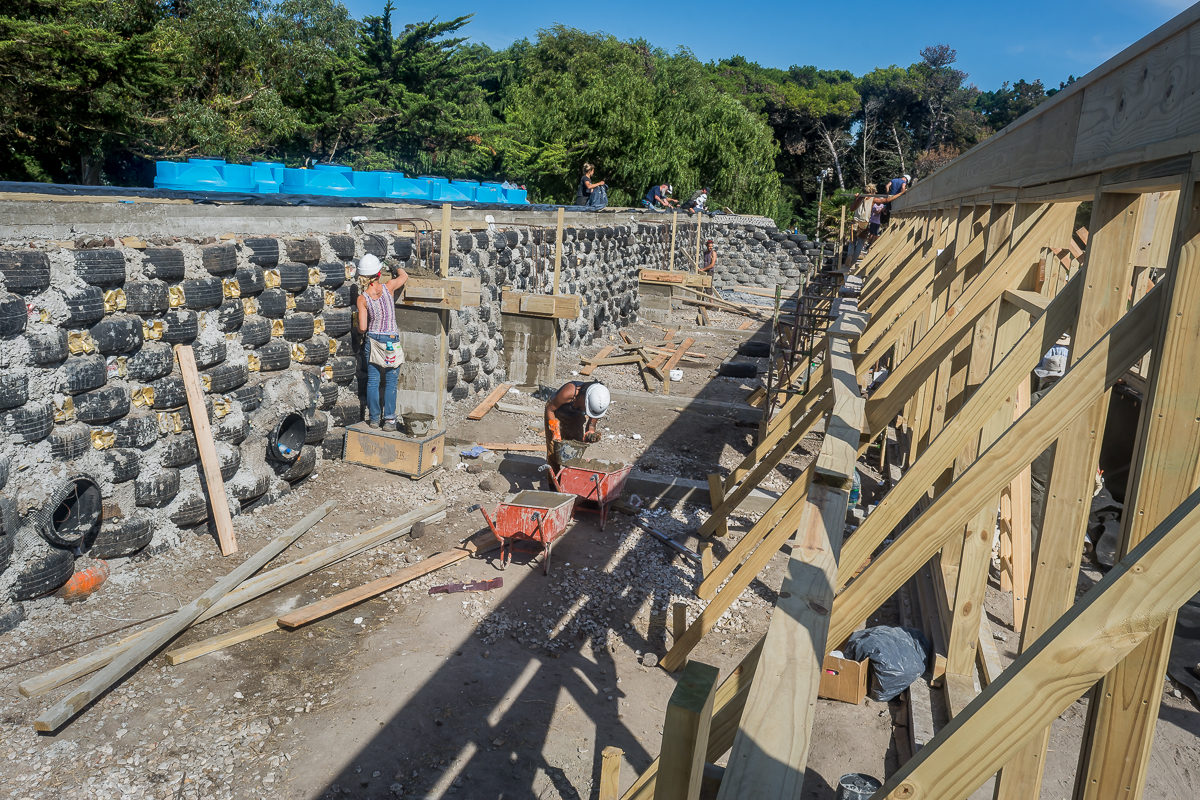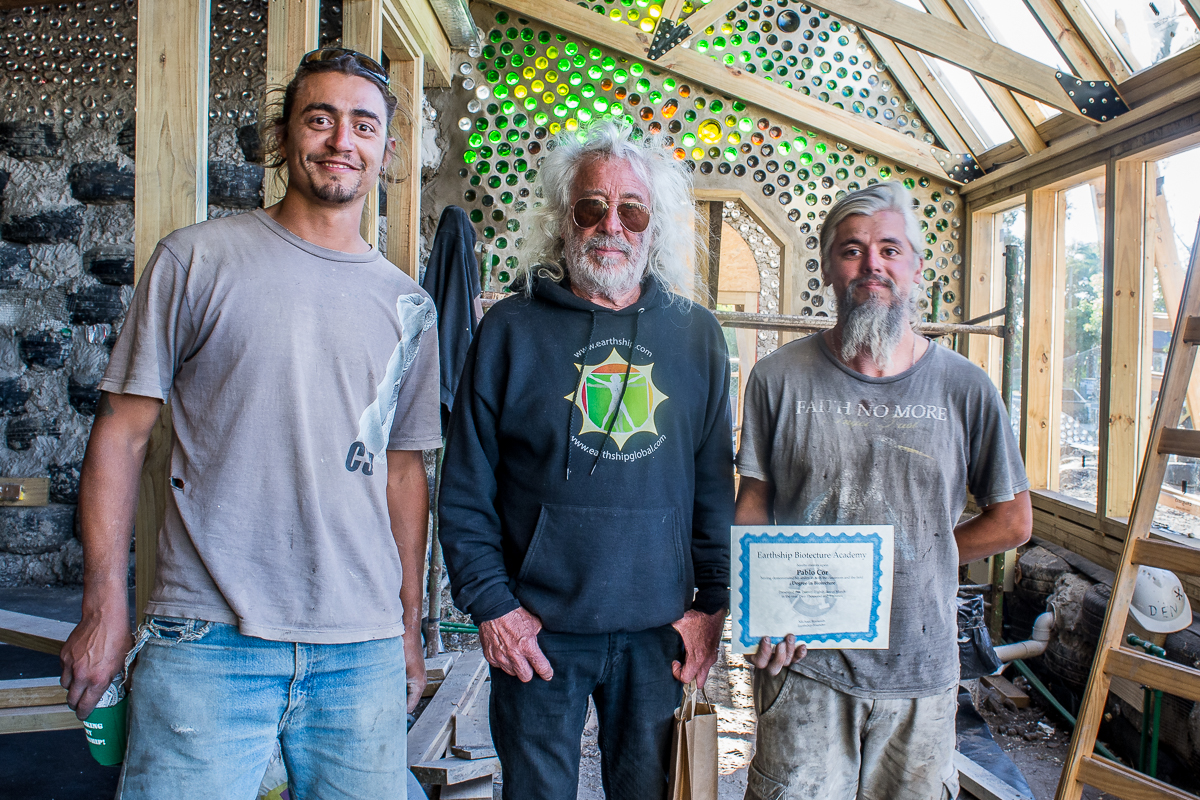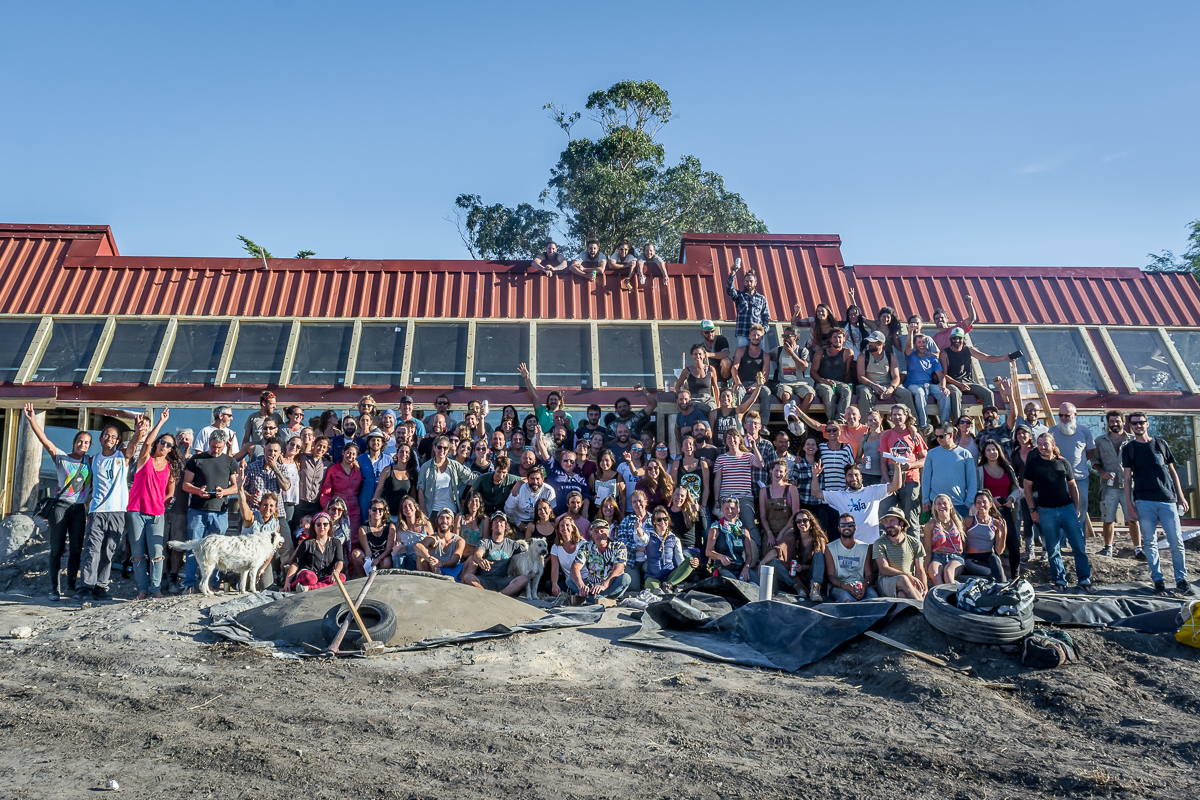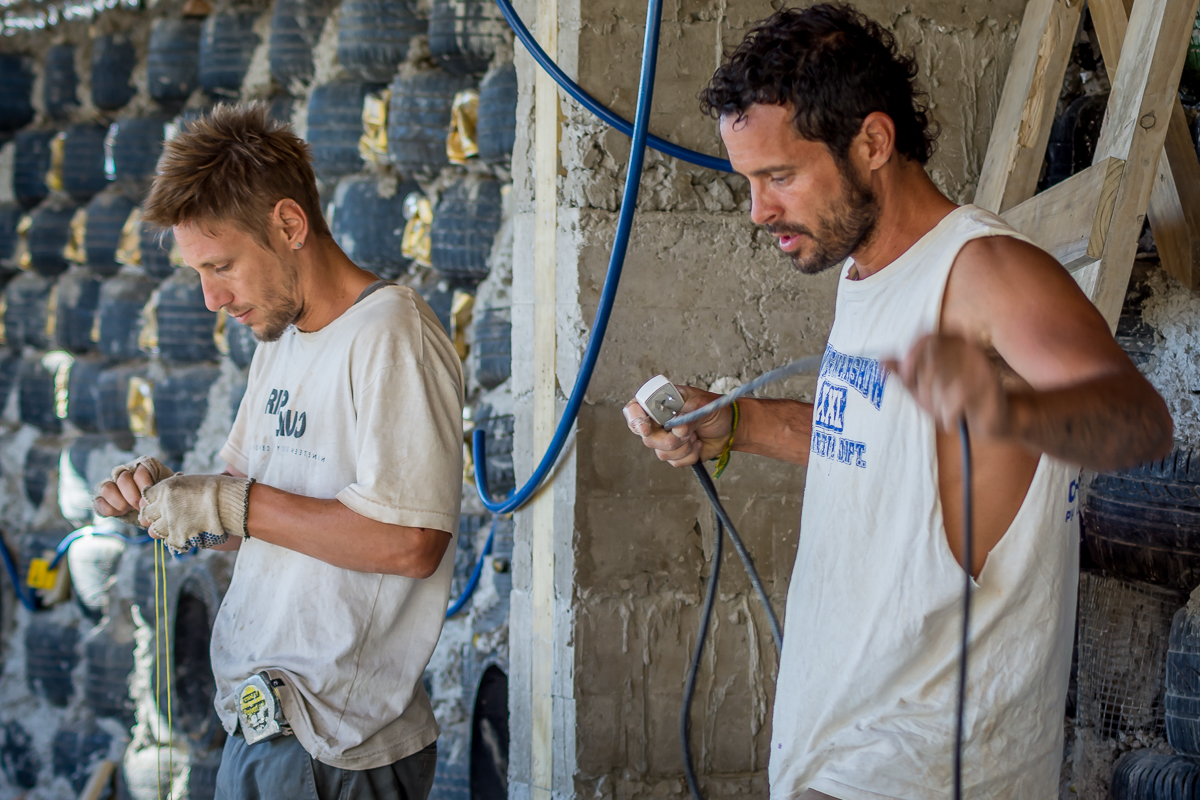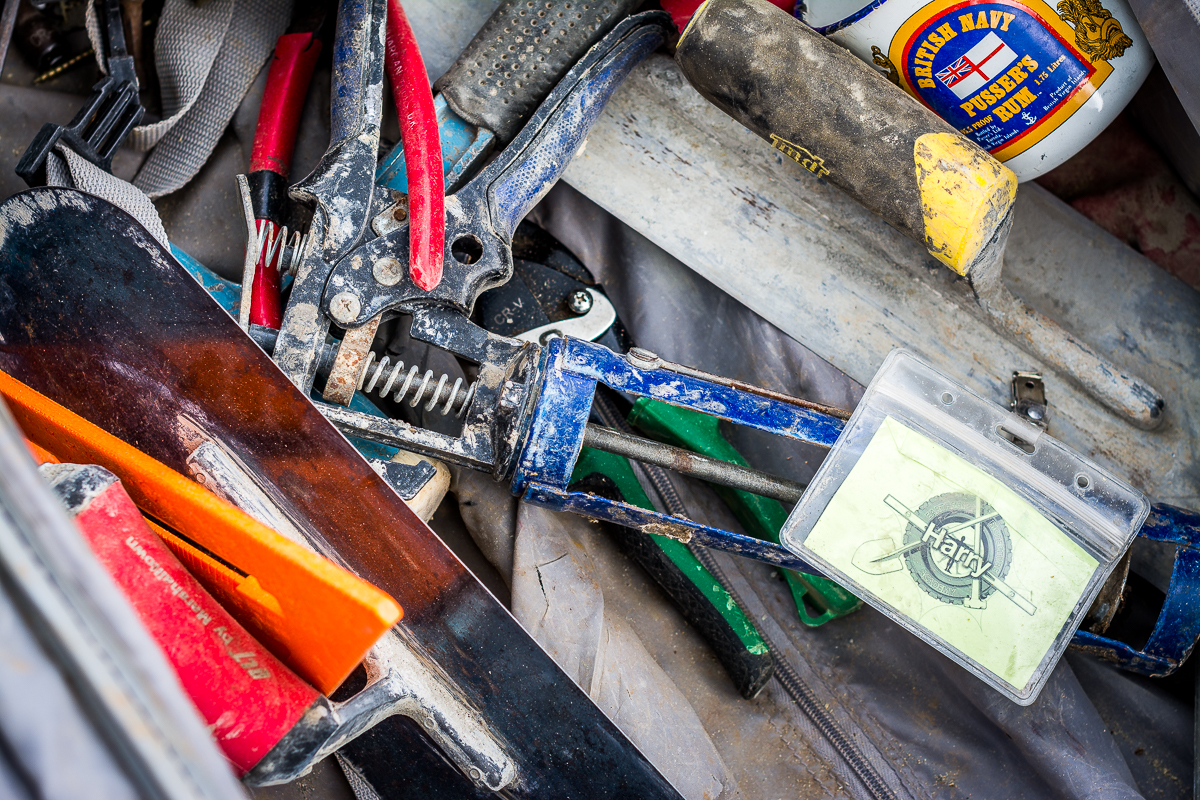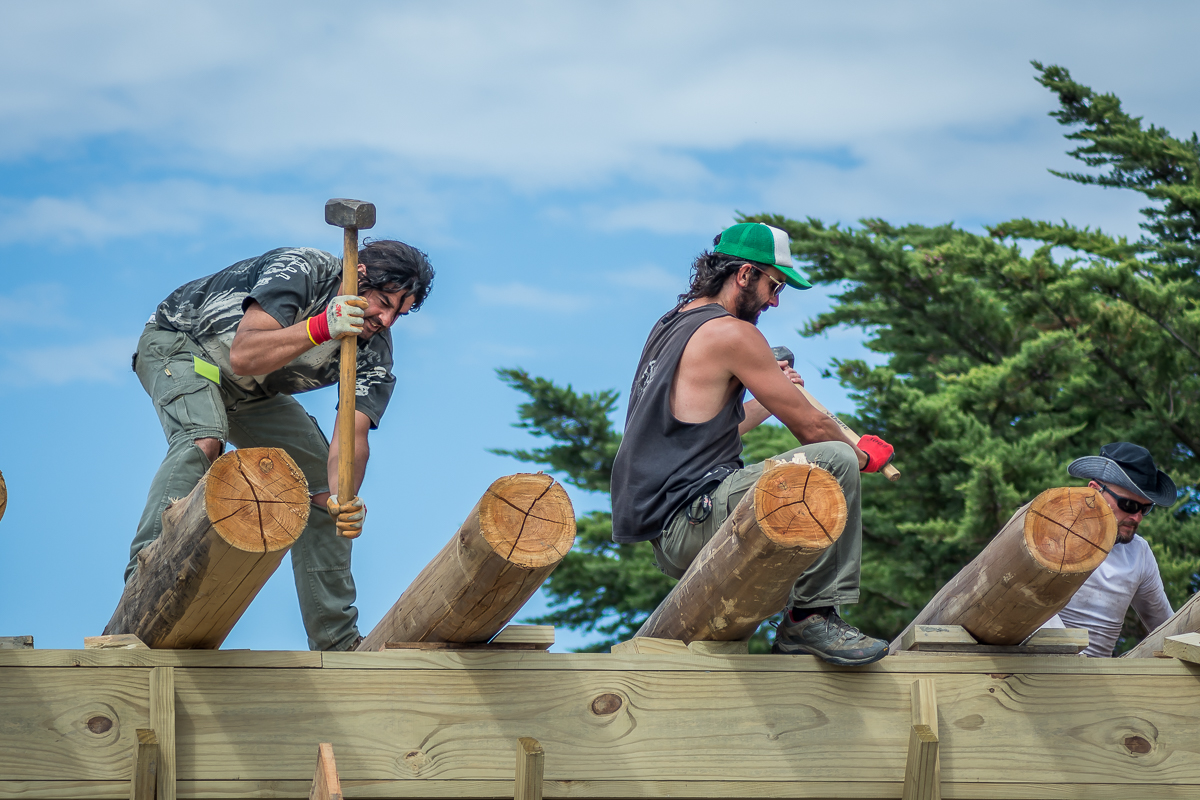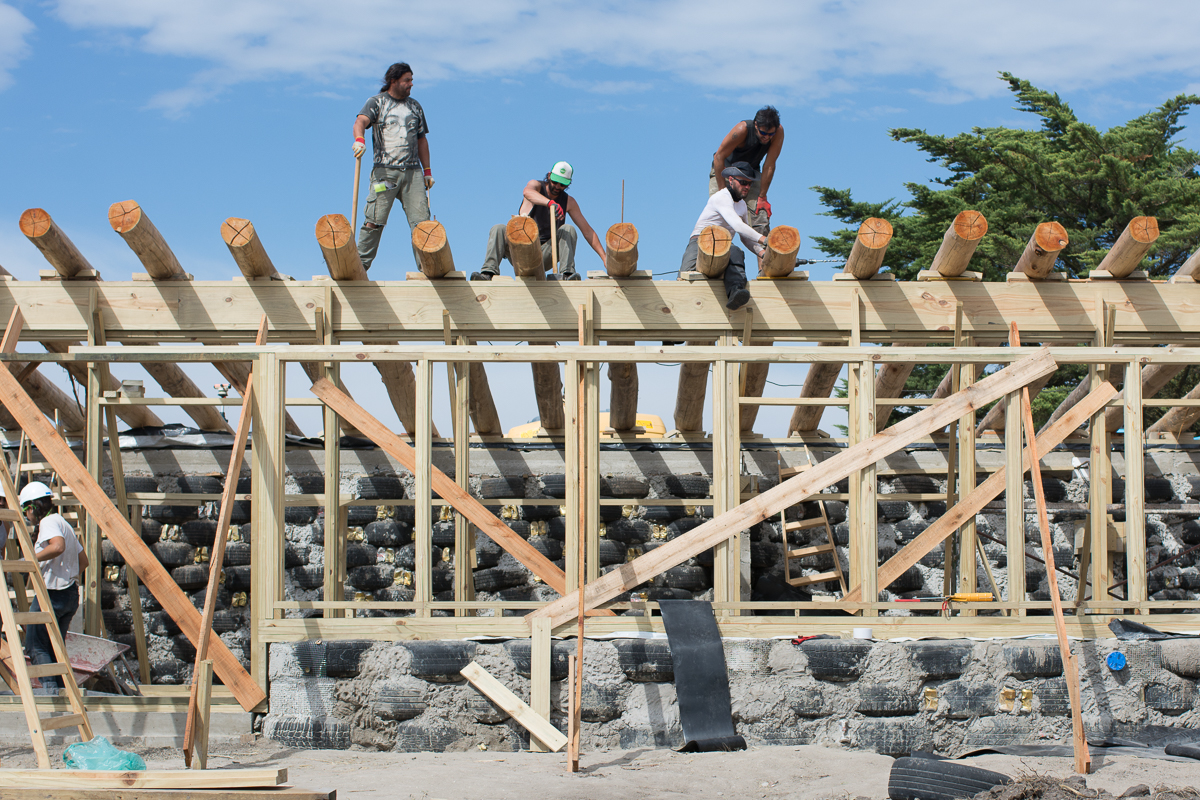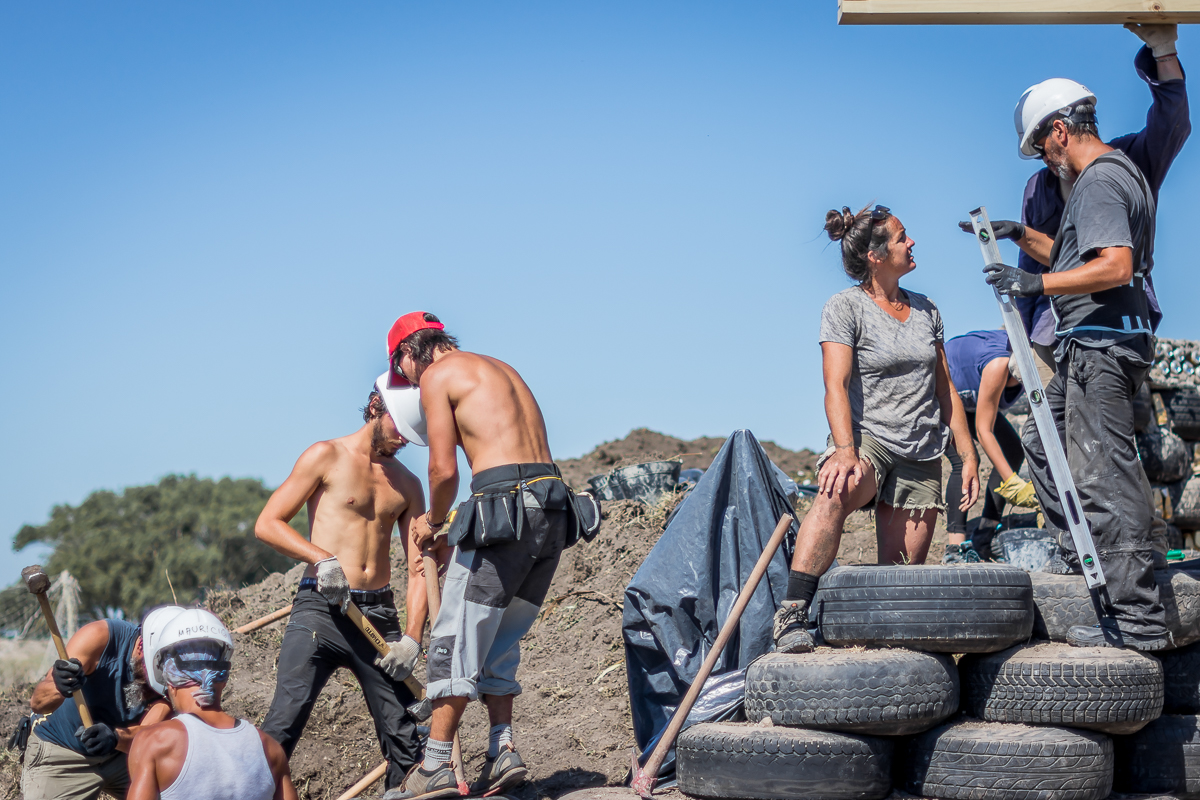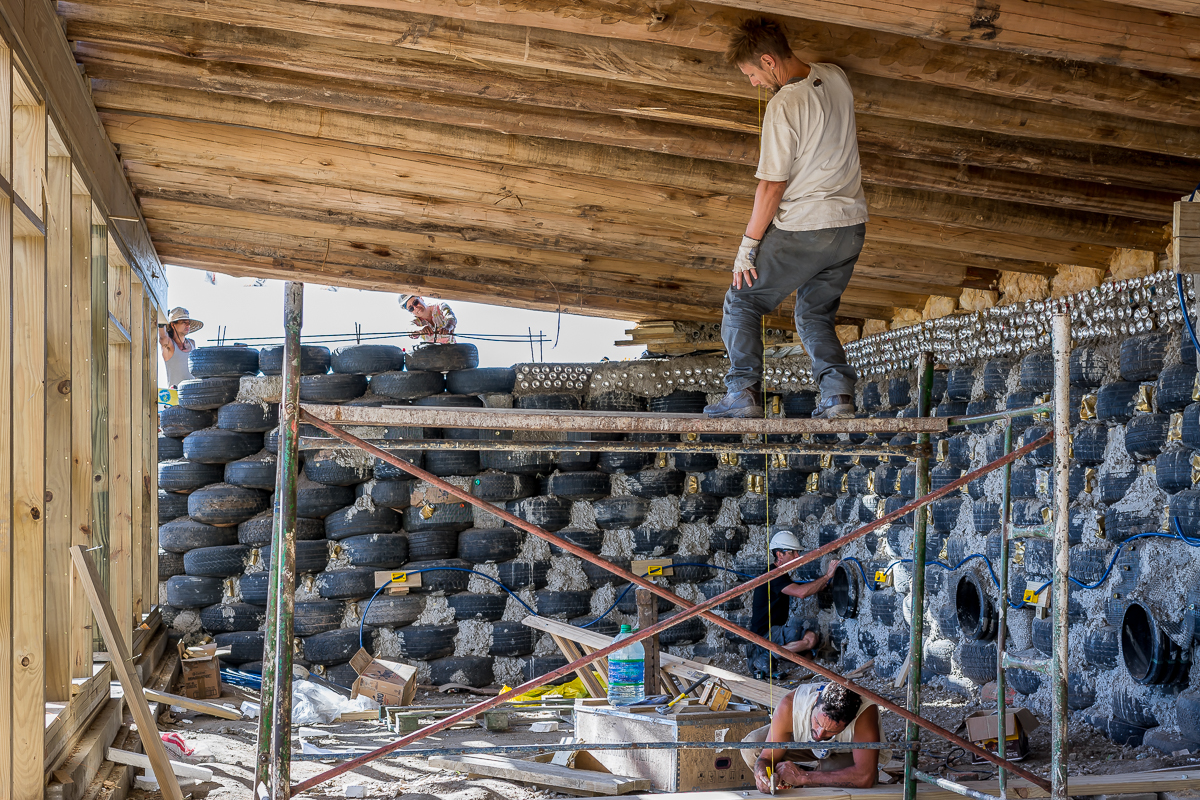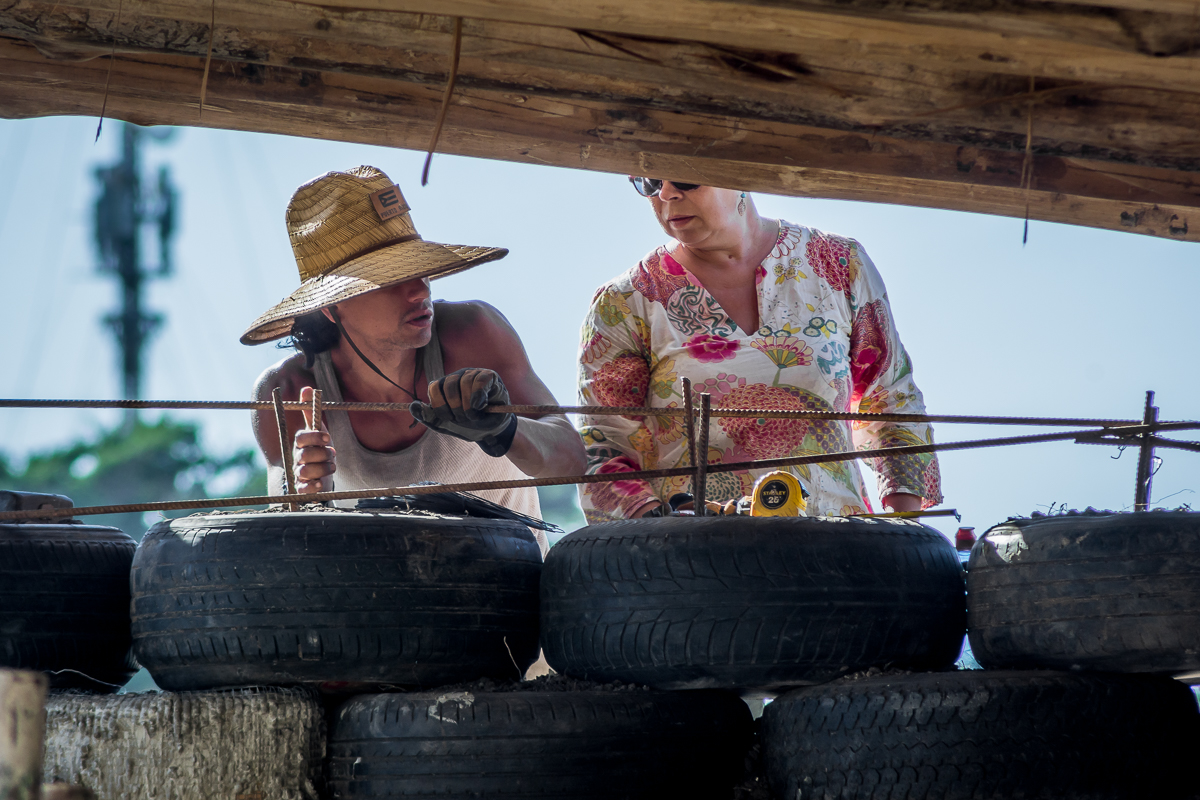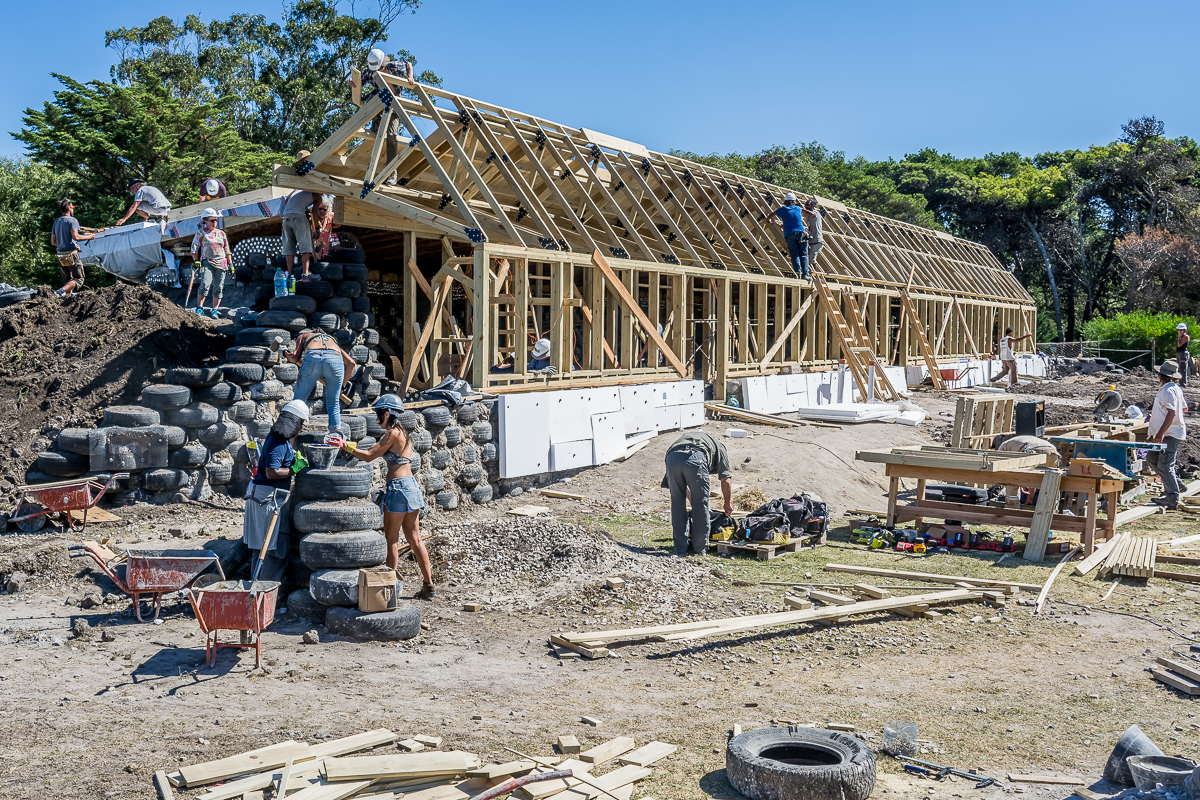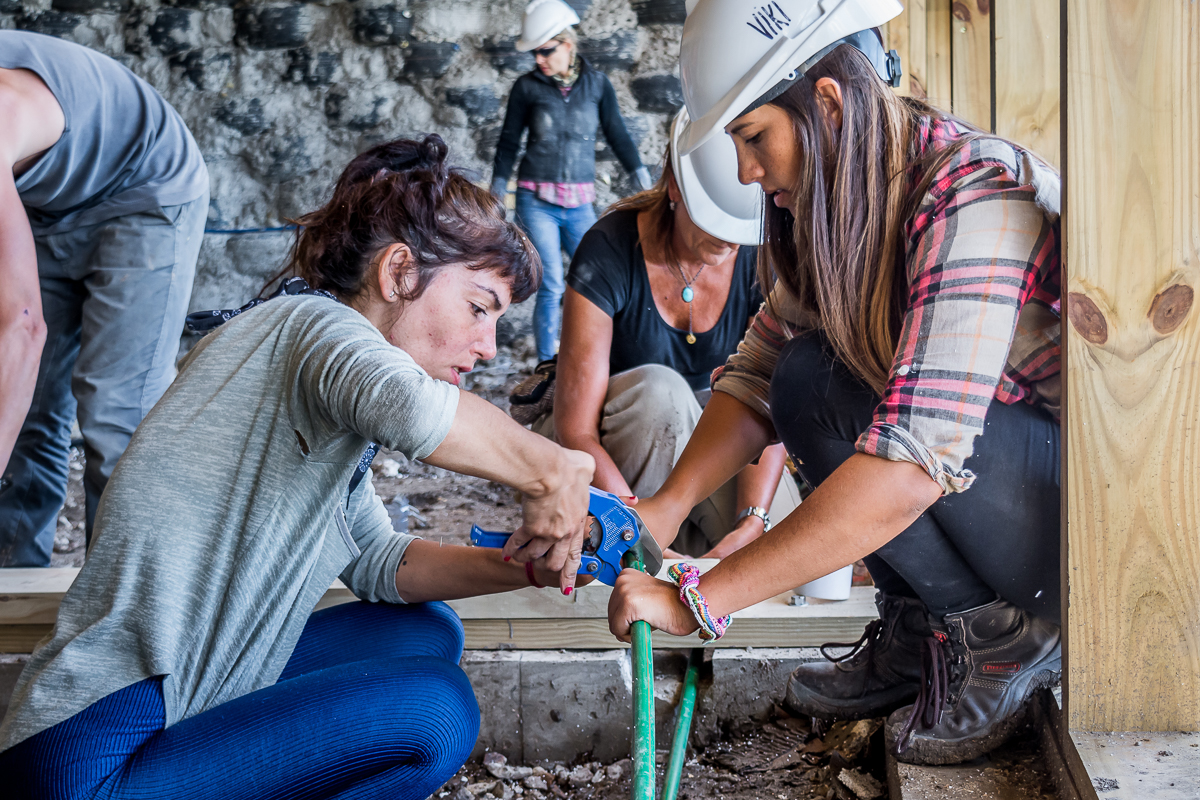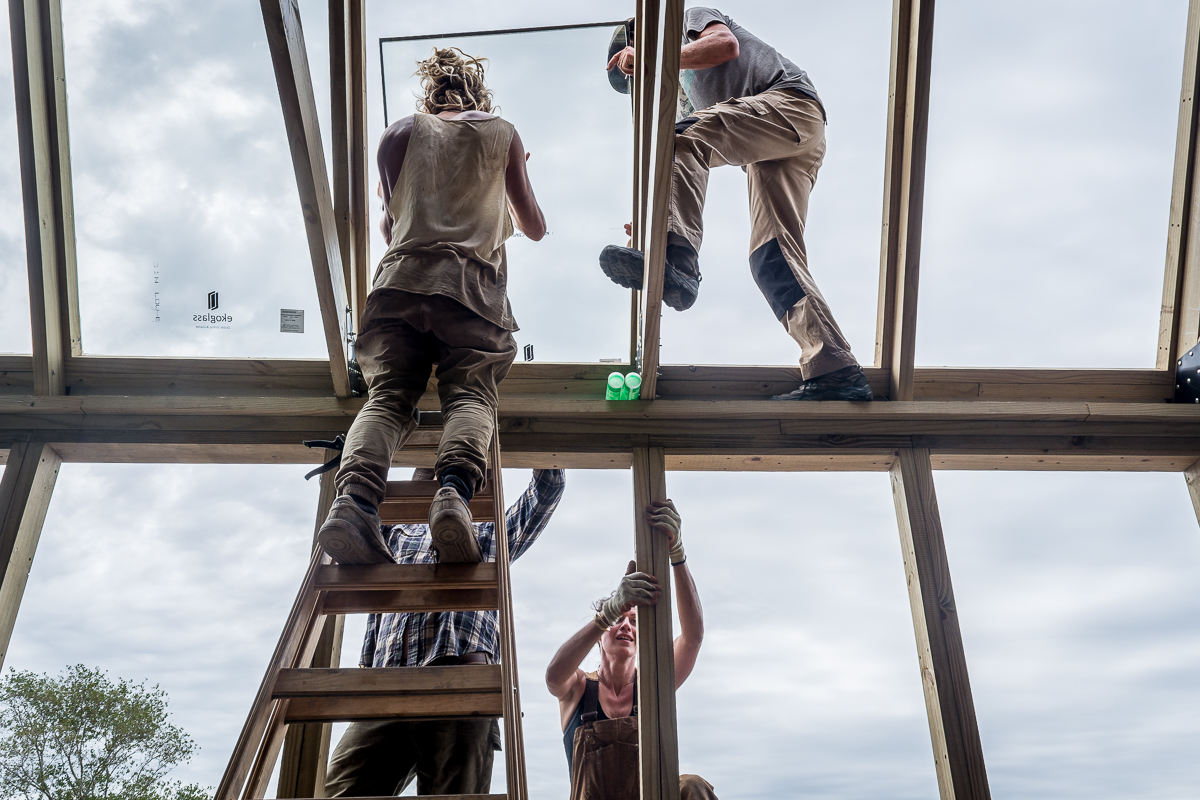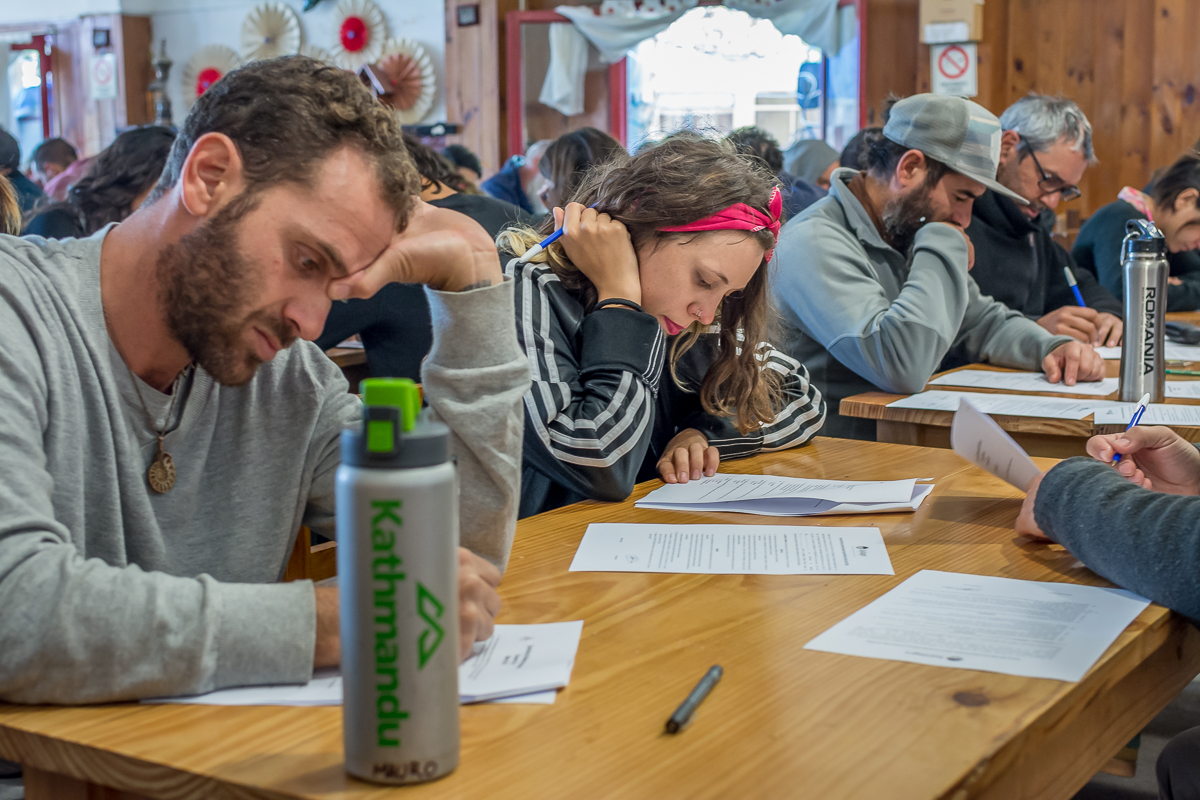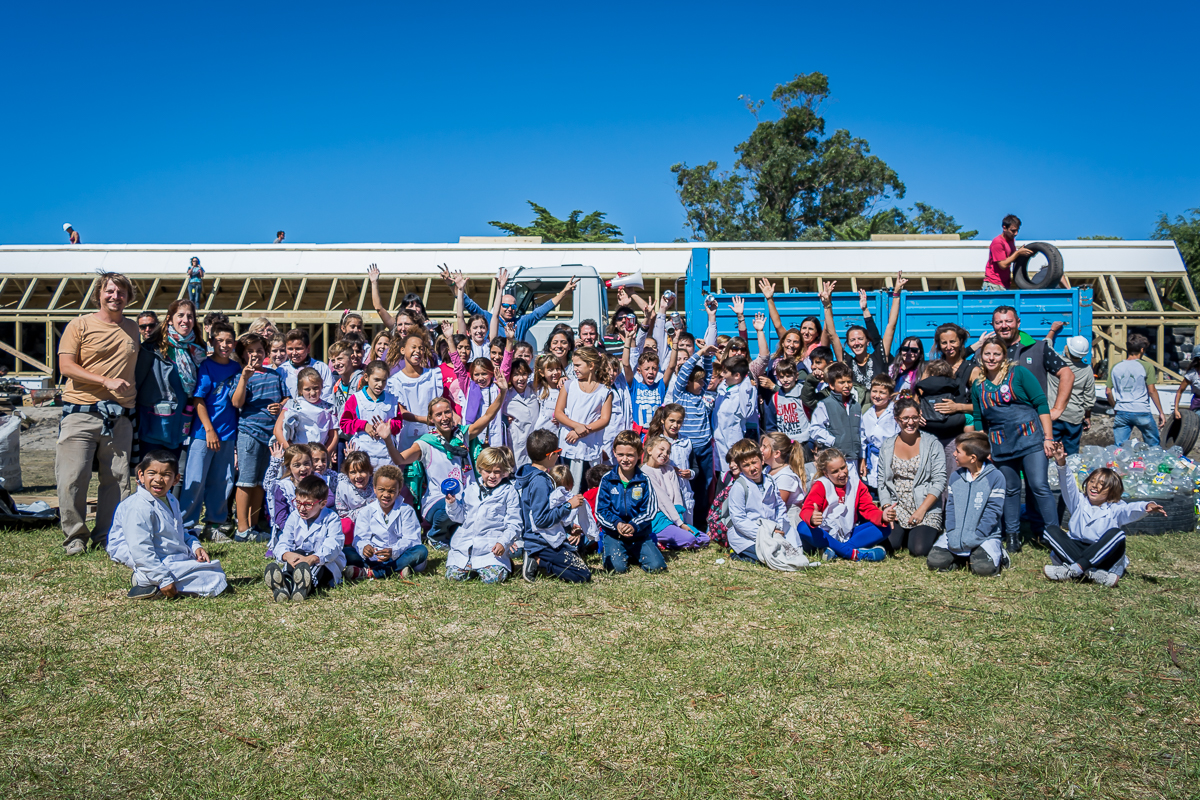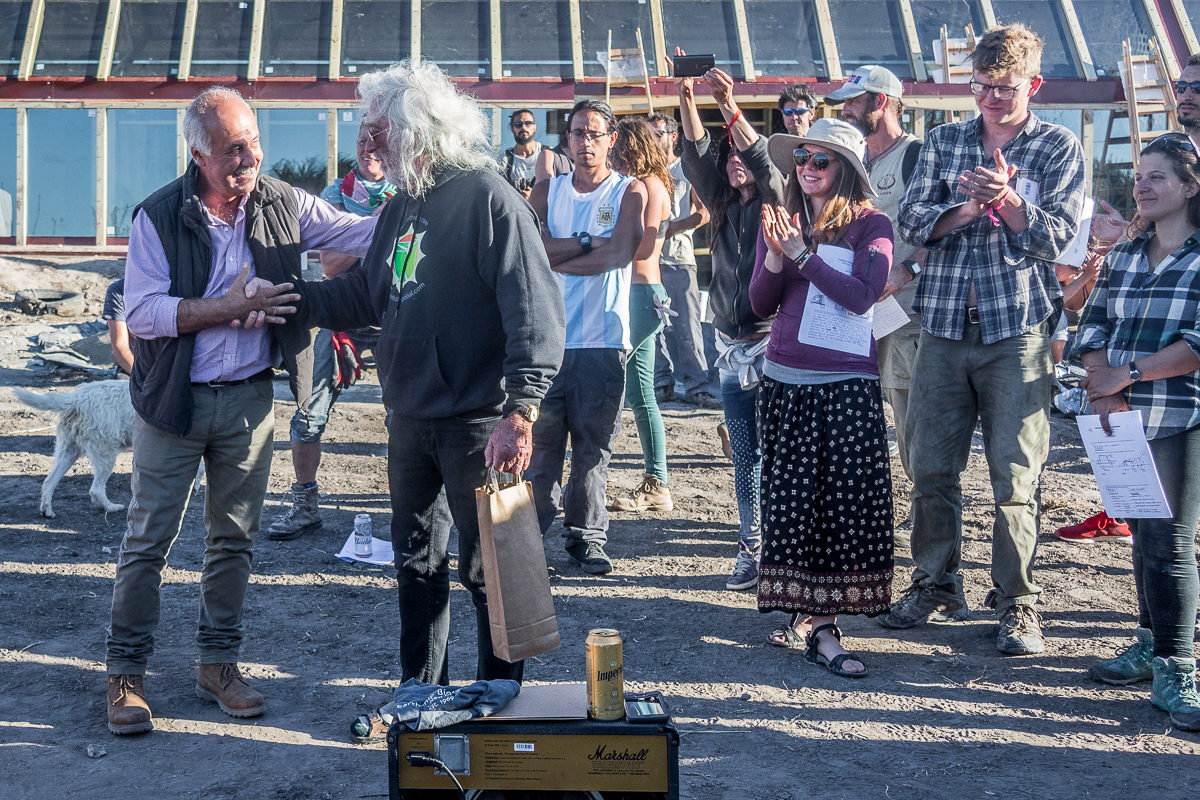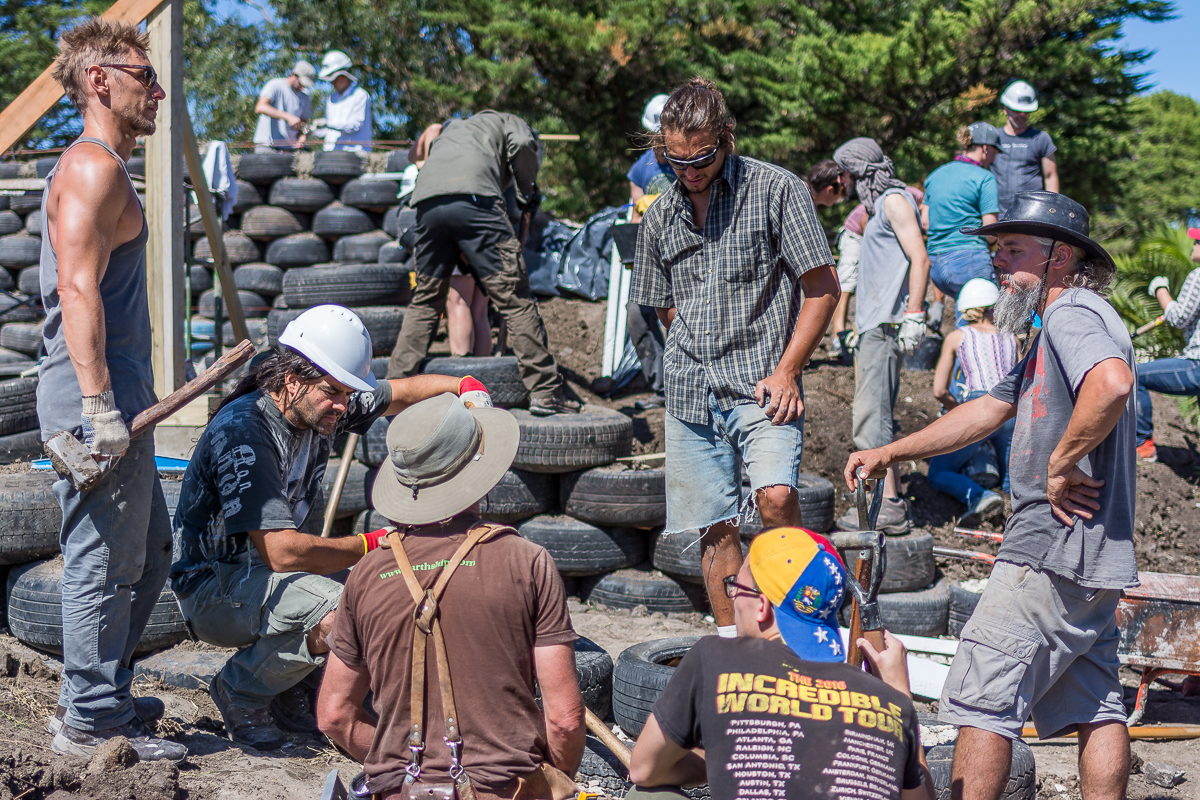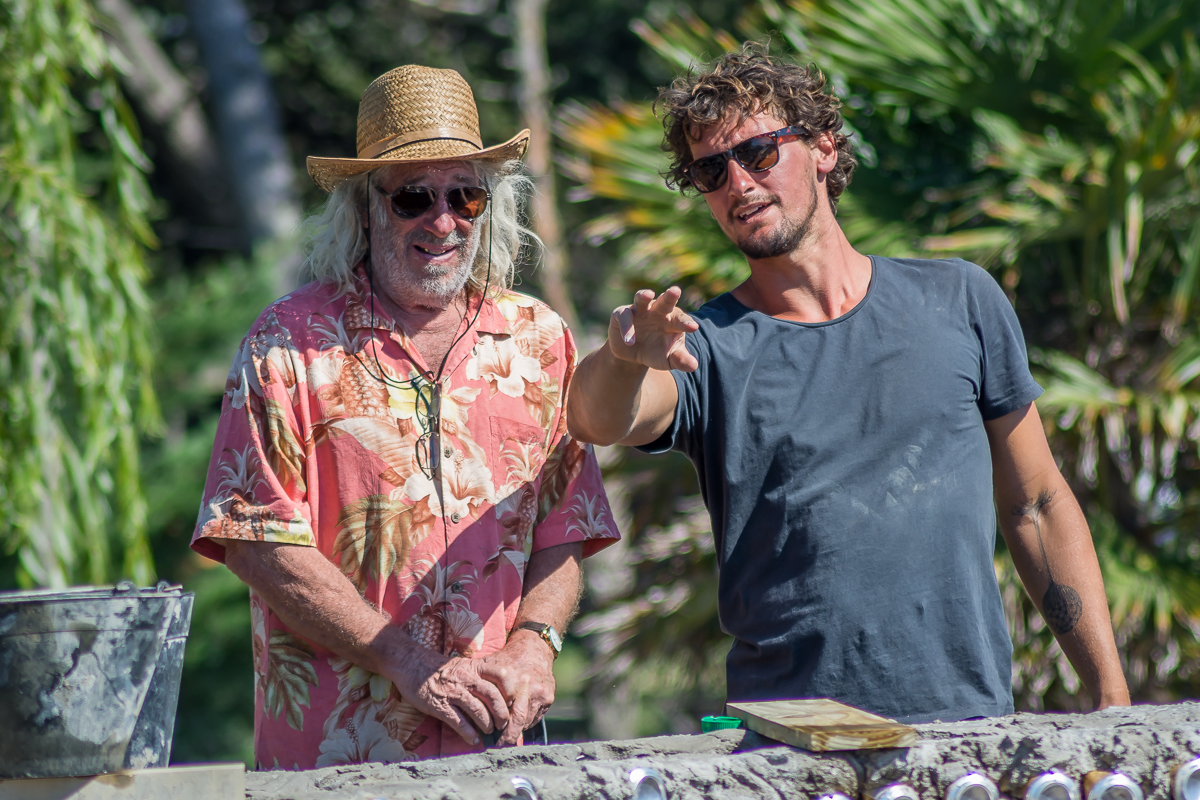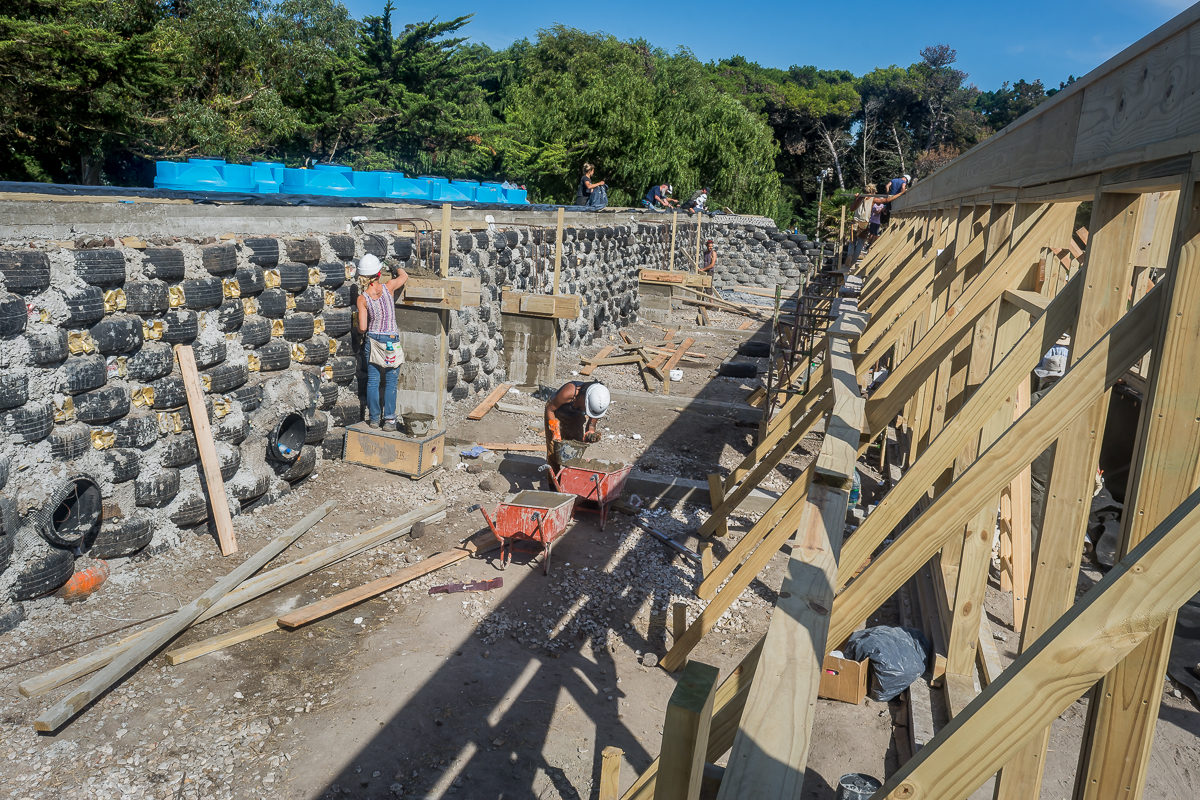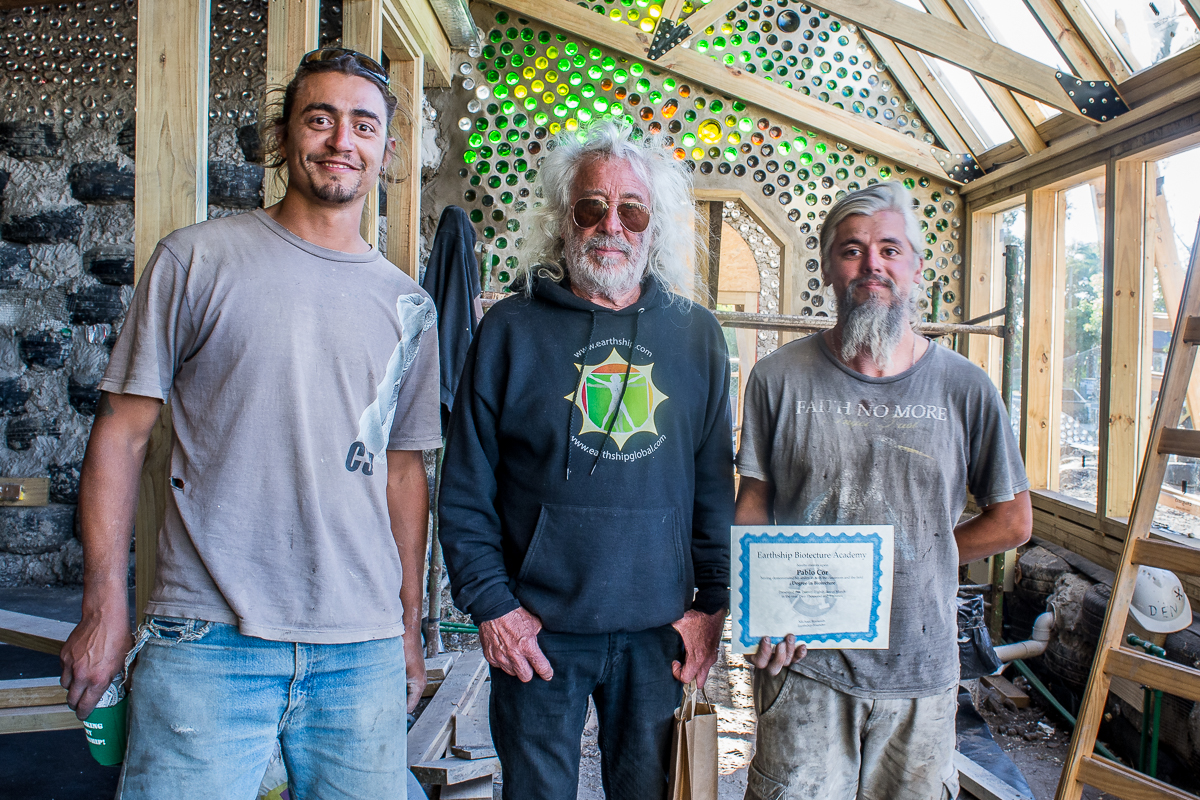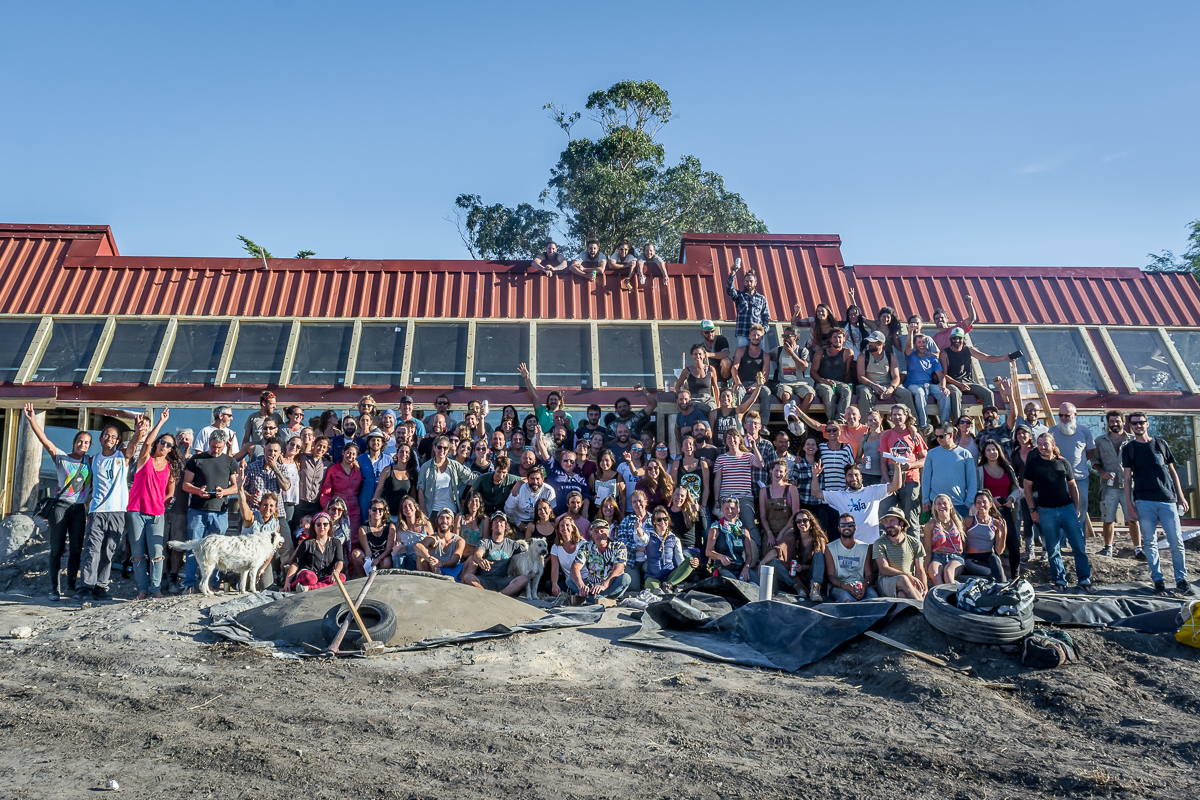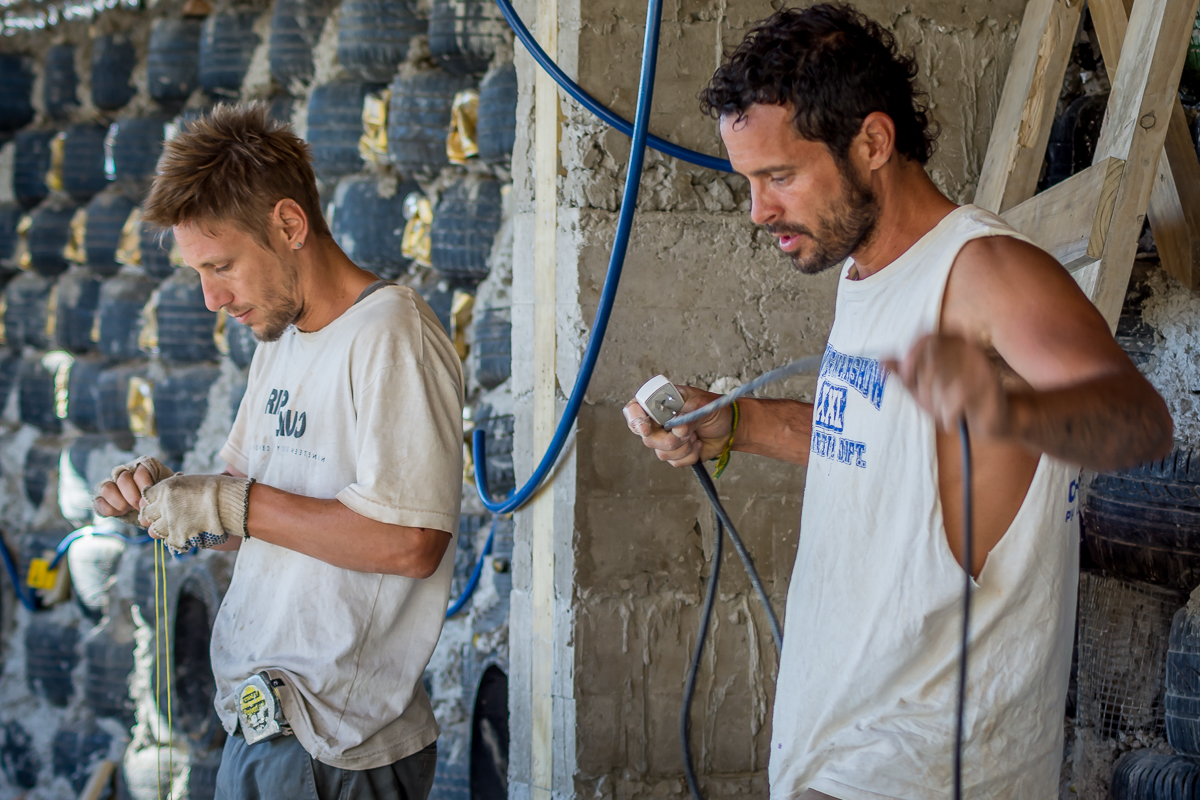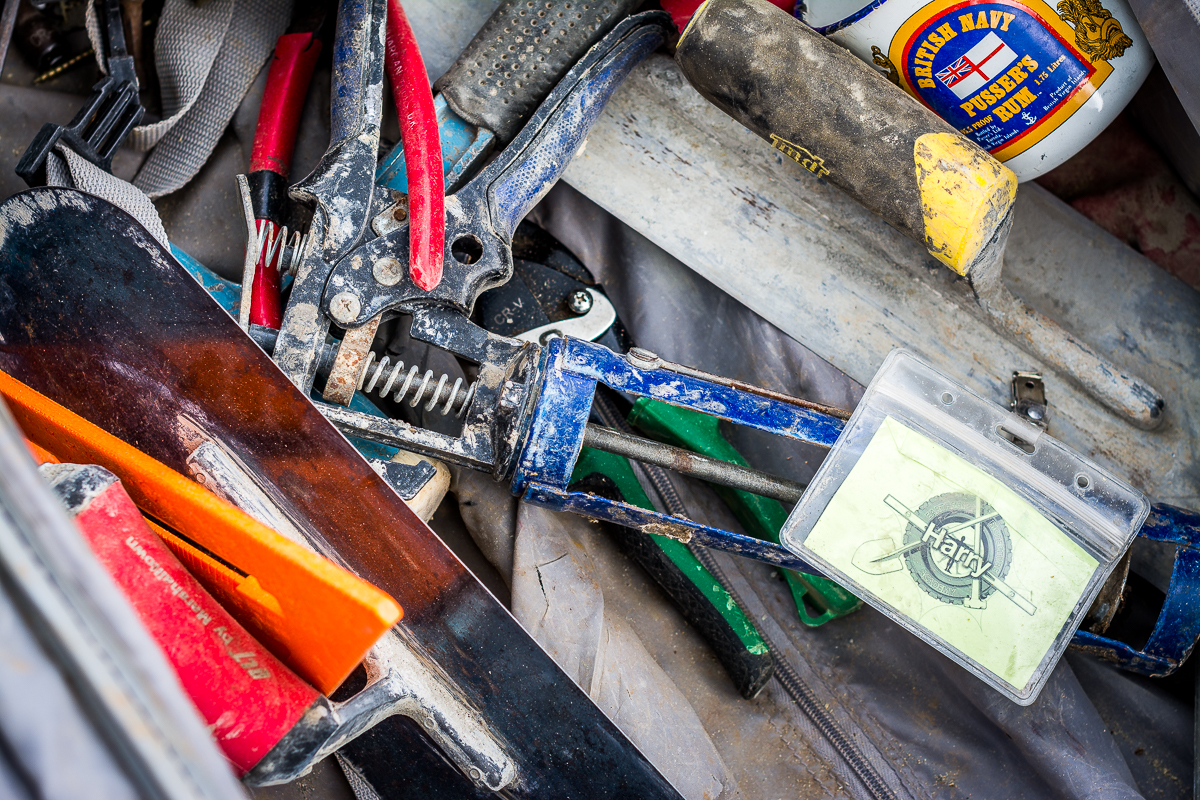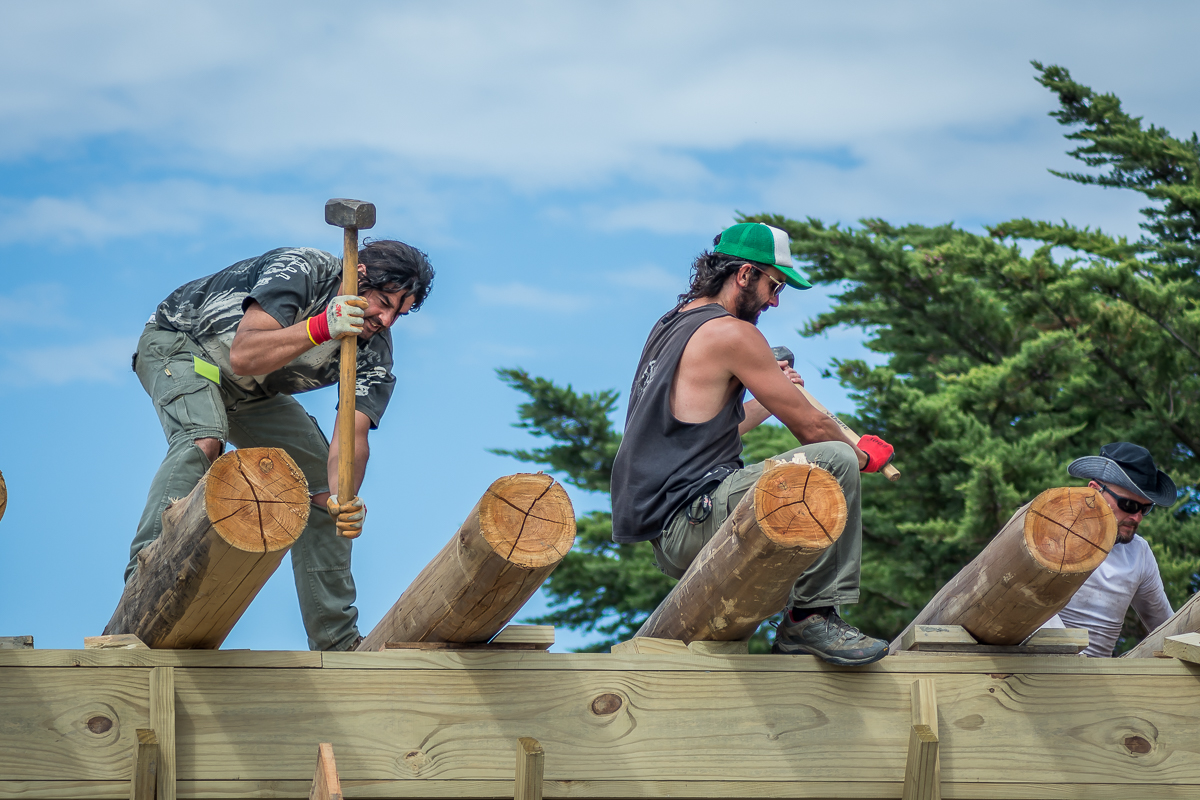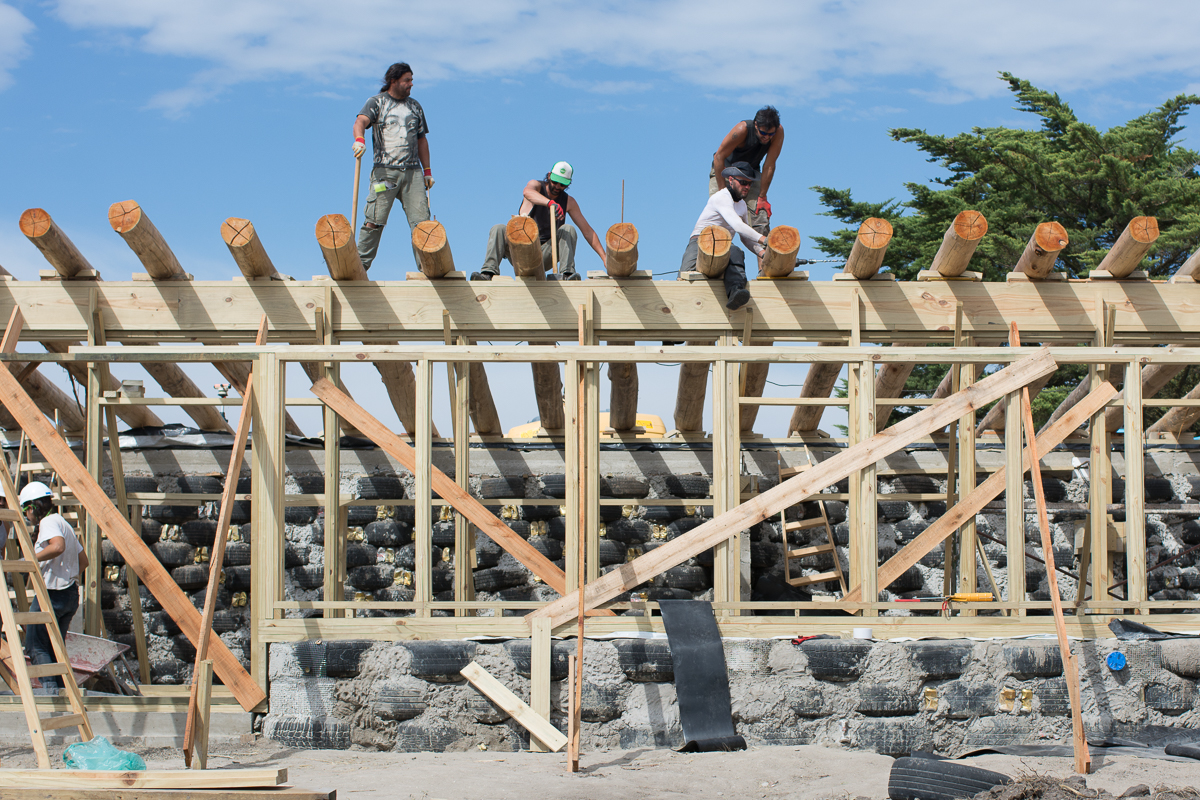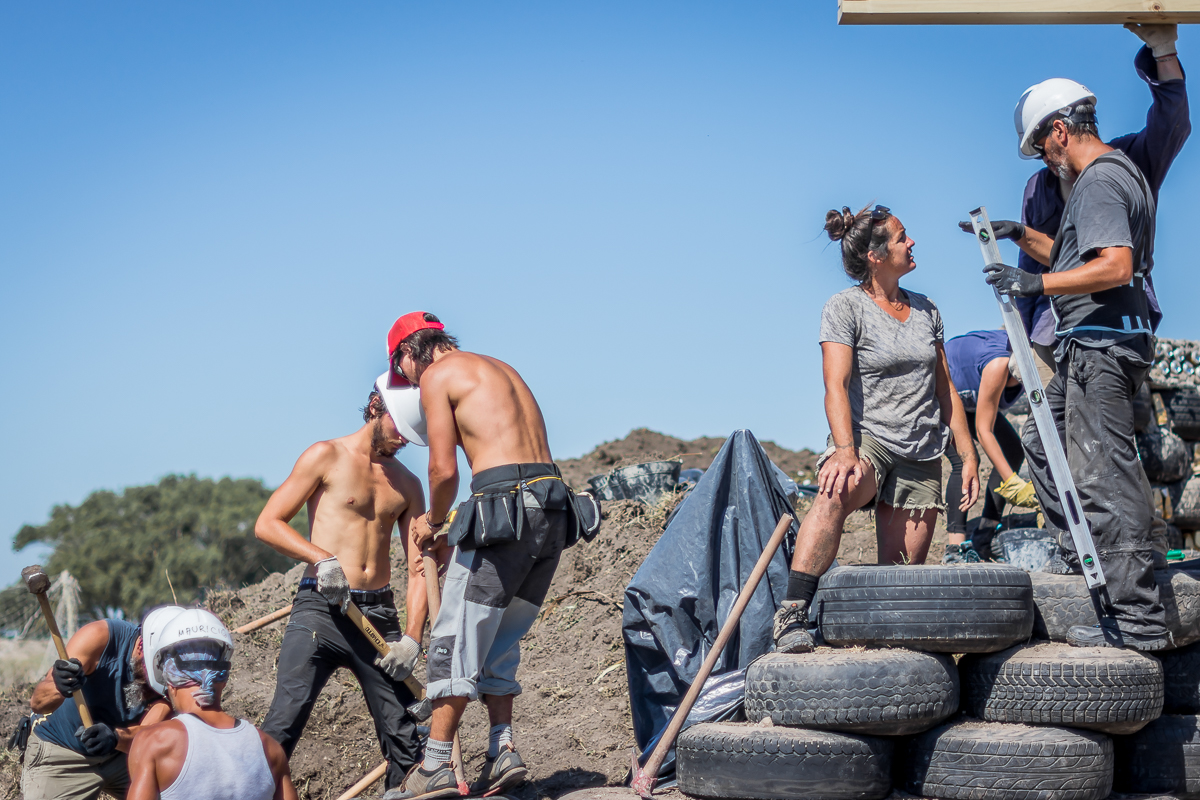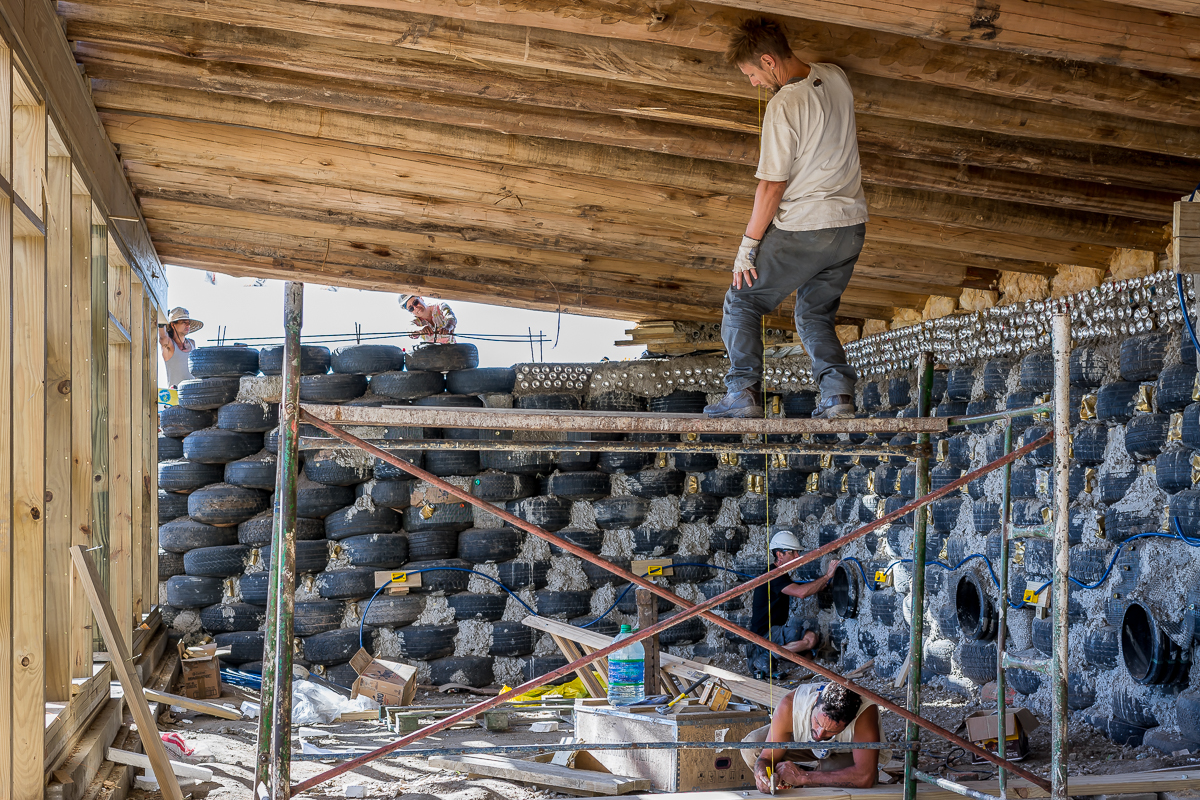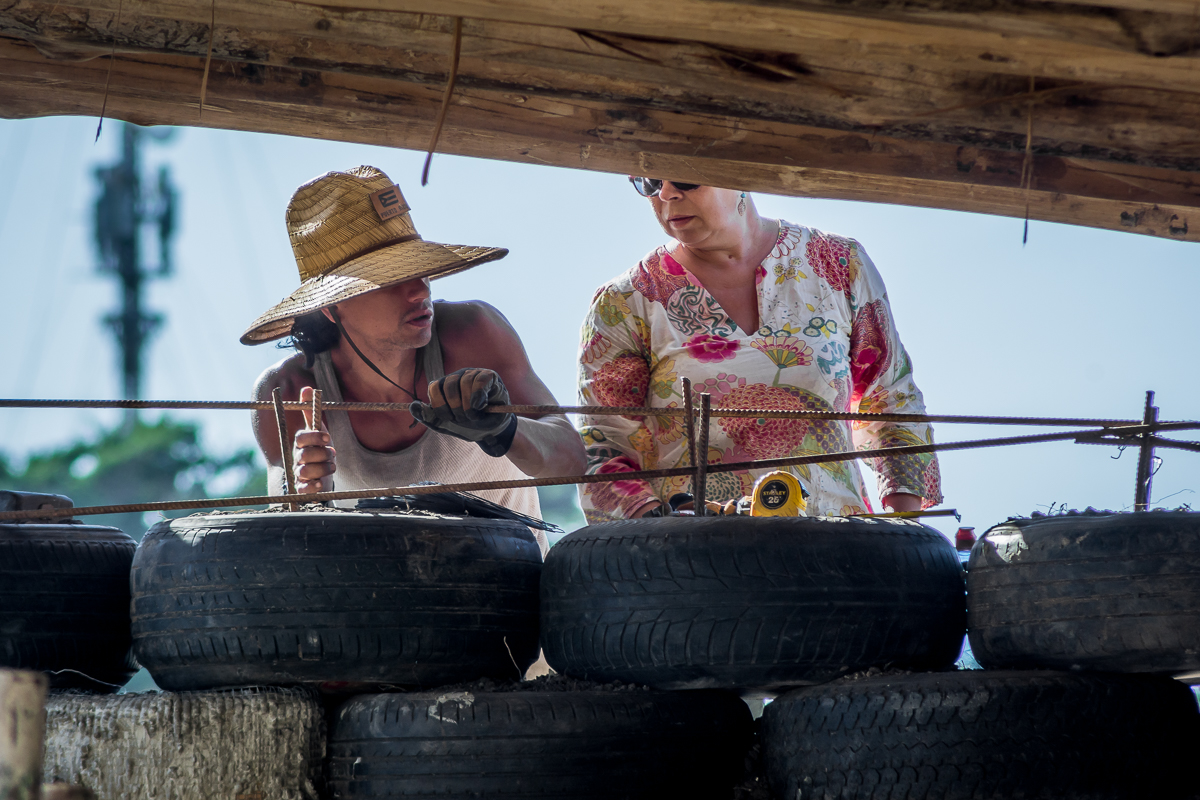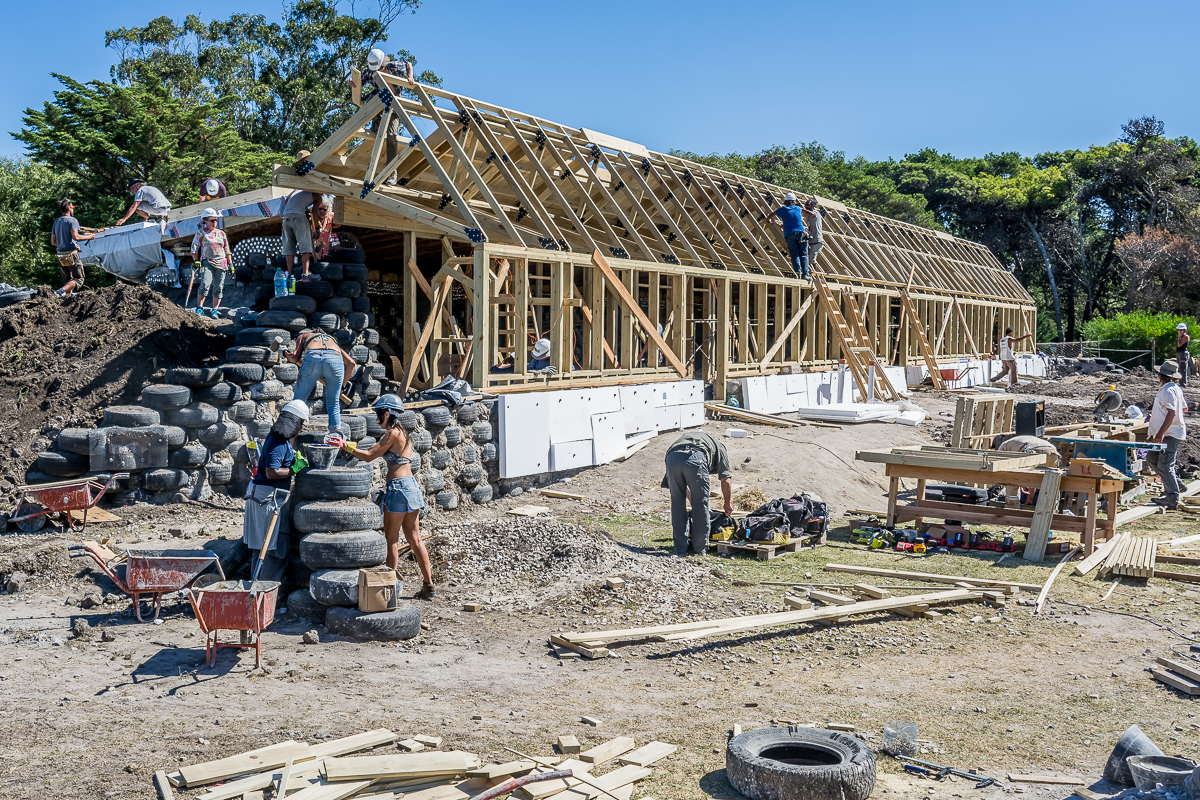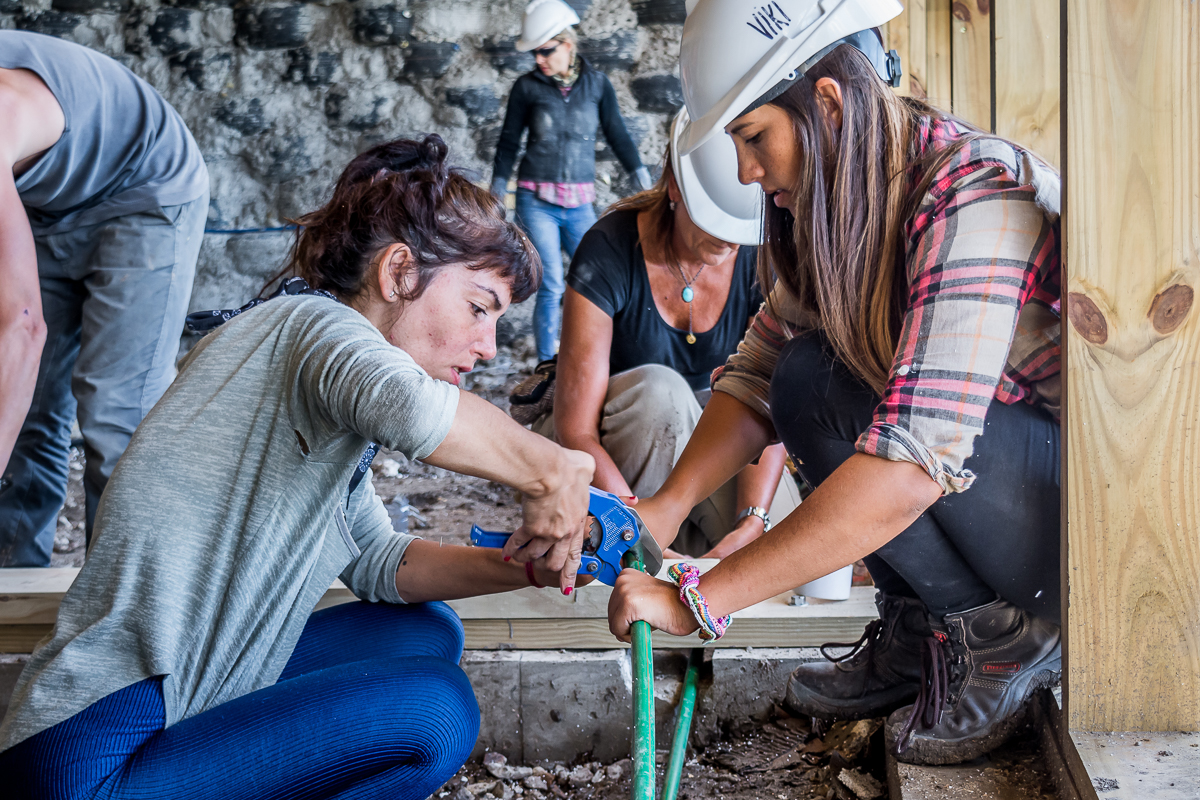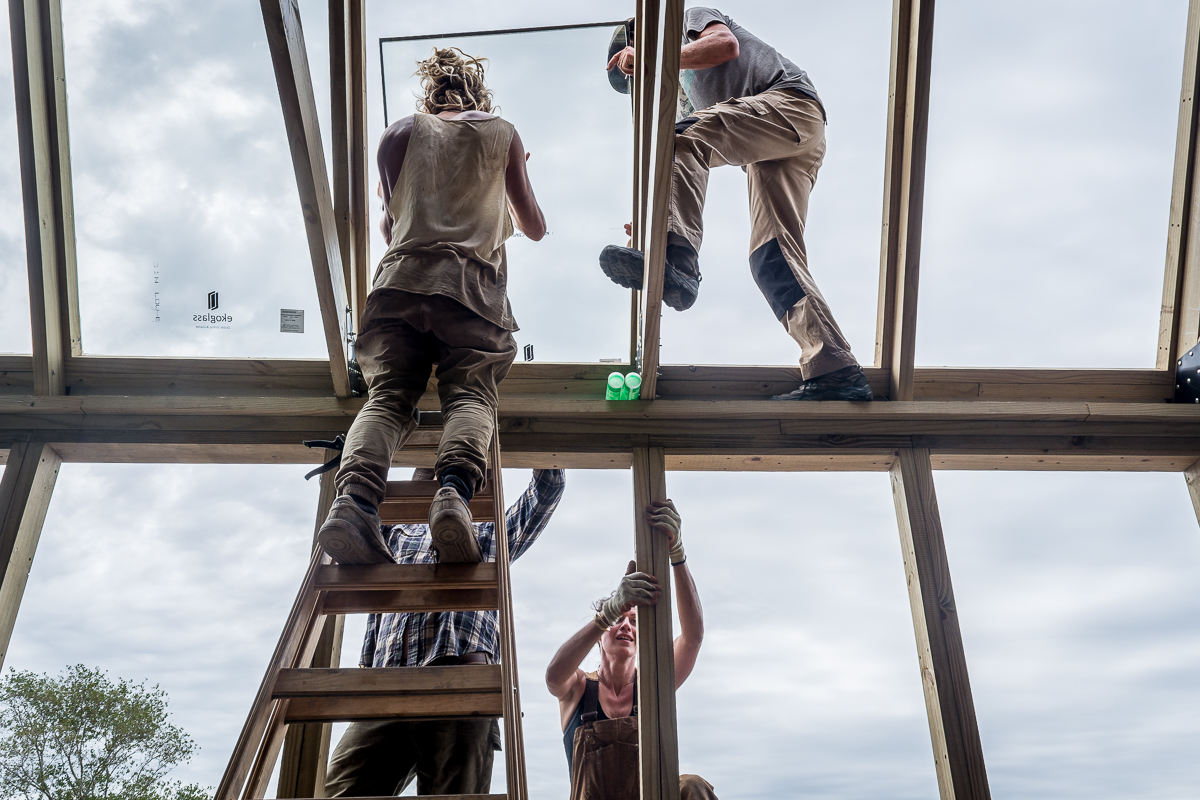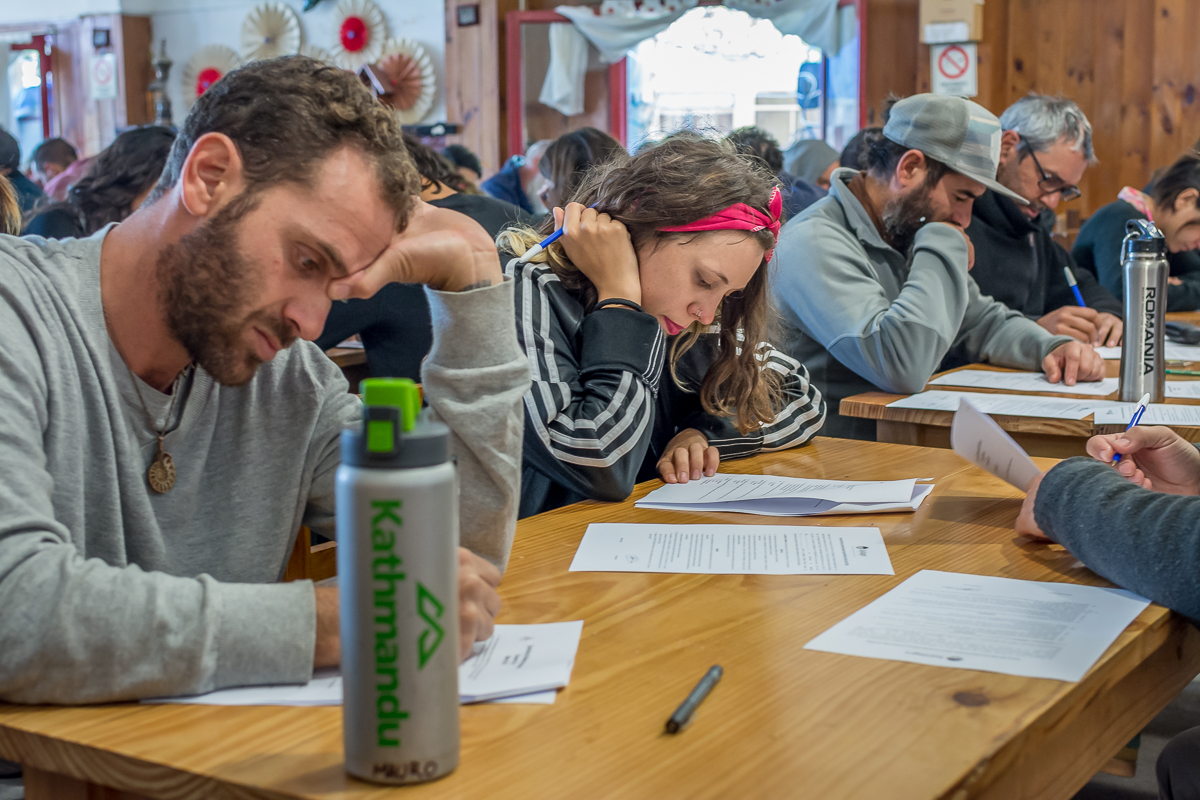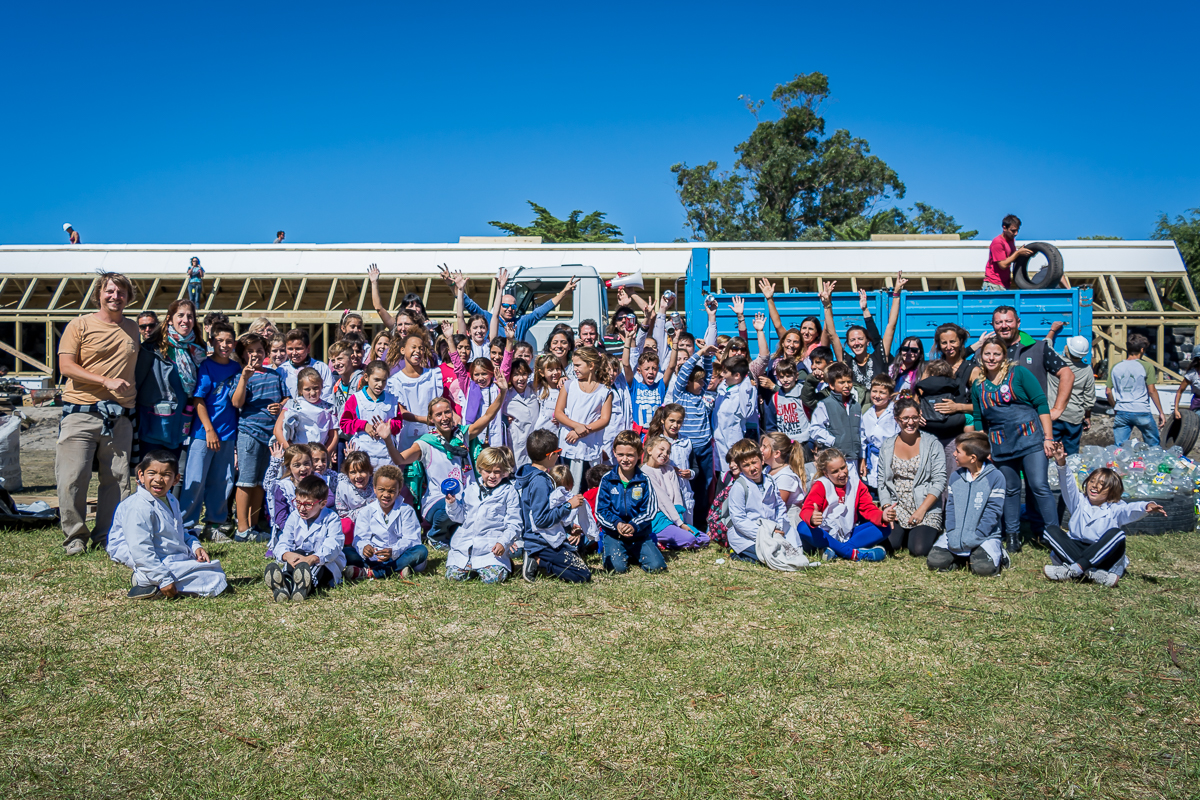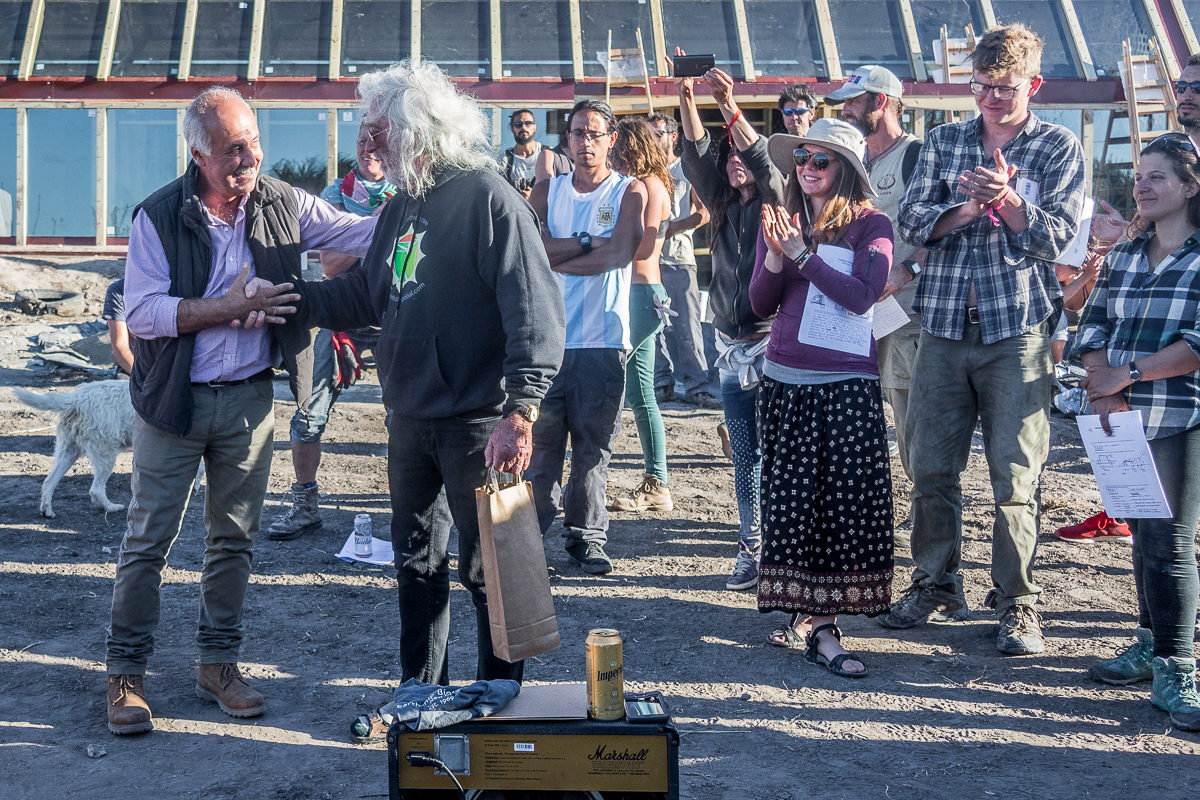 You can read more about this project here:
BIRAS, FRANCE 2017
The Earthship in the Dordogne region was built as a "shell and systems" project in one month. Trained builders and Earthship Academy students completed the structural enclosure of the building and installed all the solar power, water harvesting and grey/ black water systems.
SALIDA, COLORADO, USA
We built the shell and systems of a two story Earthship in Colorado in just two months in 2015. The home will be used as equine therapy center in Salida, Colorado, USA.
The First self sufficient Public School
of South America, URUGUAY 2016
We have been working with TAGMA to make the first sustainable and self-sufficient PUBLIC school in the World, and we were so proud to develop this project few years ago.
E.V.E. EARTHSHIP VILLAGE ECOLOgies
EVE is a planned high-density community where 25 people will live, work and grow their own food. Beyond Earthship solutions to power, water, sewage, and comfort, the EVE project addresses economics. This project is located on the world's first Sustainable Development Testing Site.
Michael Reynolds' fight to get the law for this site passed is the central story of the documentary Garbage Warrior.
On this test site Earthship Biotecture is able to experiment with methods of sustainable living without having to go through the conventional permitting process. This helps evolve systems more rapidly while bringing down costs.
EASTER ISLAND MUSIC SCHOOL 2014
The Easter Island Earthship music school was initiated by a pair of native Rapa Nui musicians, Mahani Teave and Enrique Icka who wanted to create a sustainable facility for local children to take lessons in both classical and traditional music. The small, isolated island can be a difficult environment for young people and finding a passion is key for keeping the kids out of trouble. With their NGO, Toki Rapa Nui, Mahani and Enrique raised funding for materials and systems and the Earthship Academy provided labor through its program, constructing the first three of eight classrooms during a one month session. Local builders continued on and the school was completed and inaugurated in 2016 and has received international visitors, traveling musicians and heads of state.
FREETOWN SIERRA LEONE 2011
In October 2011, Michael Reynolds led a small team from Earthship Biotecture to Sierra Leone to begin construction of a Waldorf School for local children. The team was assisted by intern volunteers from around the world and by locals who learned how to replicate the design. The floor plan for this building was based on an 8 petaled flower. Each petal is a classroom. Over the course of two weeks, the team completed 2 of the classrooms. By December, the local crew had completed 2 more "petals" (classrooms). Michael Reynolds believes this to be the most successful Earthship Demonstration Project to date as the locals have been able to replicate the design and complete construction after the crew's departure
KAPITA MALAWI 2013
Construction of a community center in Malawi began in October 2013. Collaborating with Empower Malawi NGO, the Earthship Biotecture crew aimed to train, educate, and empower locals in implementing more sustainable building principles and lifestyles. Three rooms and a bathroom were completed during the crew's first visit. In January 2015, the crew returned to Malawi to build 4 addition rooms and an additional bathroom with support from 35 local workers.
The Earthship Community Center utilizes water catchment which is filtered for clean drinking water and black water waste management, previously inaccessible resources by the district as a whole. It currently houses a bank, nursery school, community hall, and a library.